Whether it be good honest food, a venue for that special event  or to be served during that special event, this is the place for you. We cater for veggies, vegans, carnivores, children and welcome guide dogs in quiet and peaceful surroundings.
Call in, call us on 01382 872020, e mail, hello@nilupul.org or download the hire costs pdf.
BOOK A TABLE - TUES - SAT ; 10-30 - 4.00
BOOK THIS SPACE FOR EVENTS
BOOK THIS SPACE FULLY STAFFED
WE ARE SITUATED IN THE HEART OF DUNDEE @ 51 REFORM STREET AND OFFER A UNIQUE, QUIET, PEACEFUL SETTING TO SIT AND WATCH THE WORLD GO BY OR ENJOY OUR UNIQUE RECYCLED FURNITURE AND MURAL.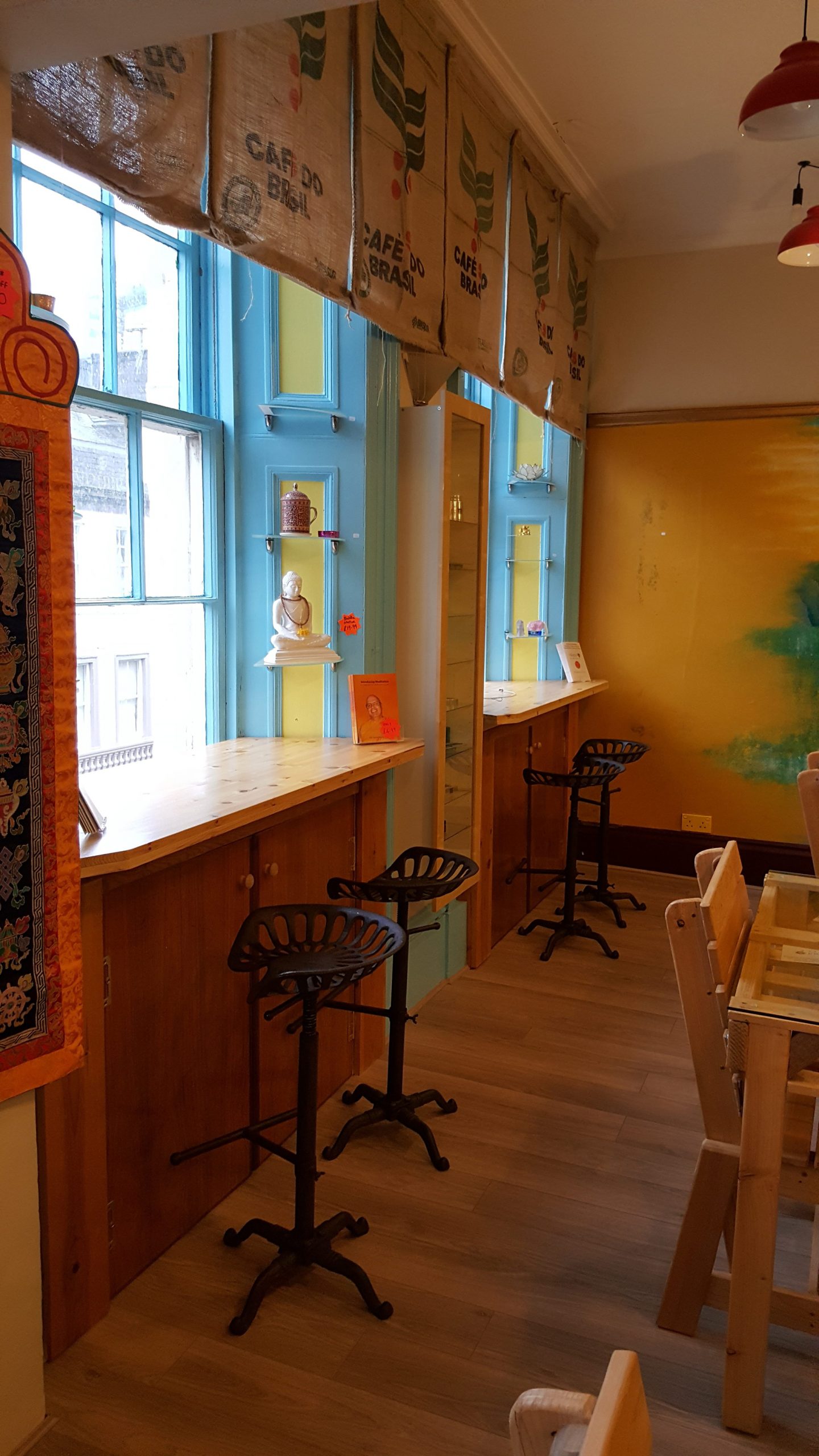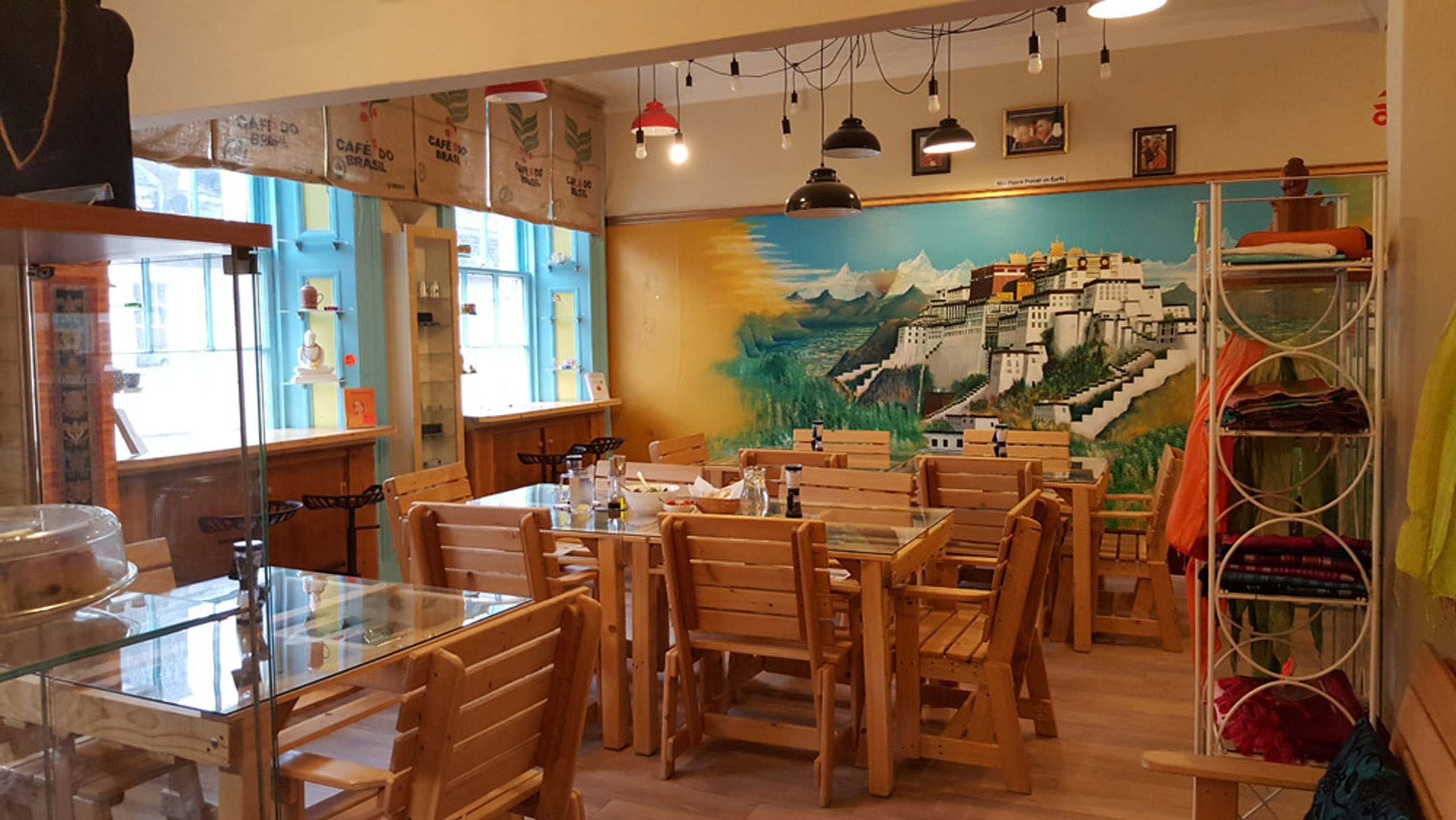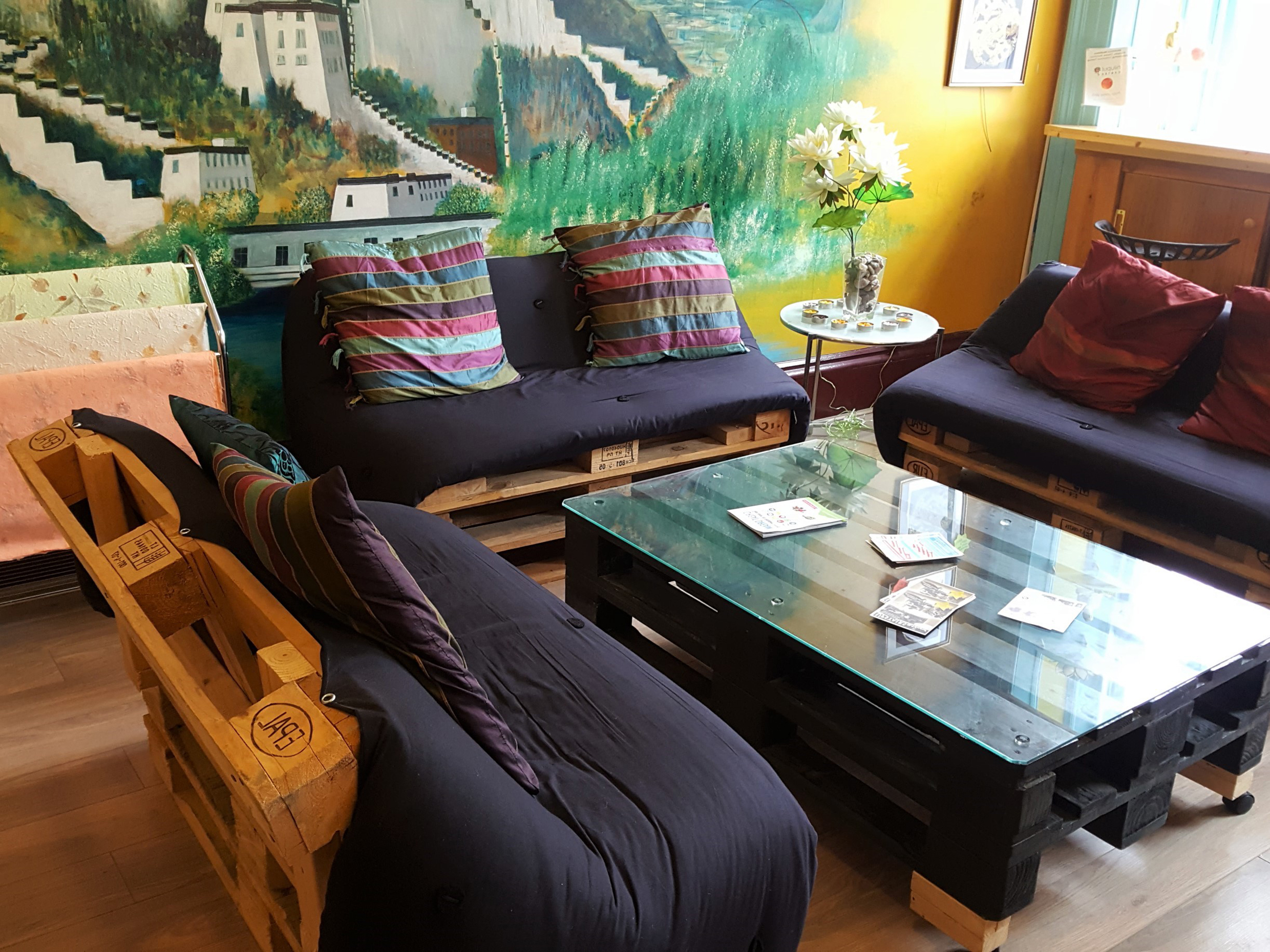 Our community-run cafe, led by centre director Maggie Powell,  are passionate about using fresh, local and seasonal ingredients to serve quality dishes which combine the traditional with the modern.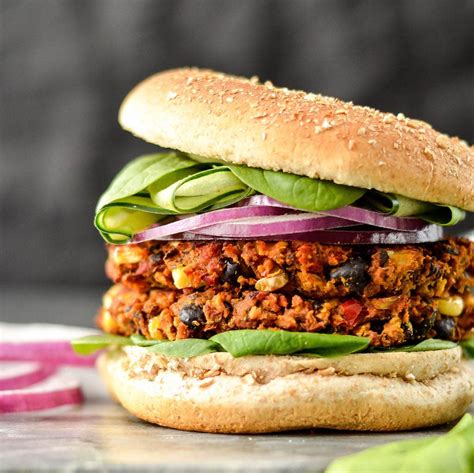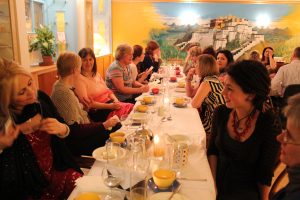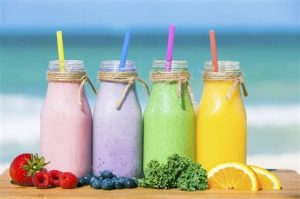 As we develop, we would like to thank everybody for their  support and enthusiasm. It's a joy for us to see people using and enjoying our fabulous spaces. As well as continuing to serve delicious, healthy food and drinks, we would also look forward to hosting more of your events and more of our own, we would also like to increase our community, our music and creative arts events. So please remember to hire us for that special event or course, or, better still, come to ours! 
Everything you need to host your memorable event!
Making people happier and safer!
We are also a Happy Cafe and Keep safe place for the vulnerable ....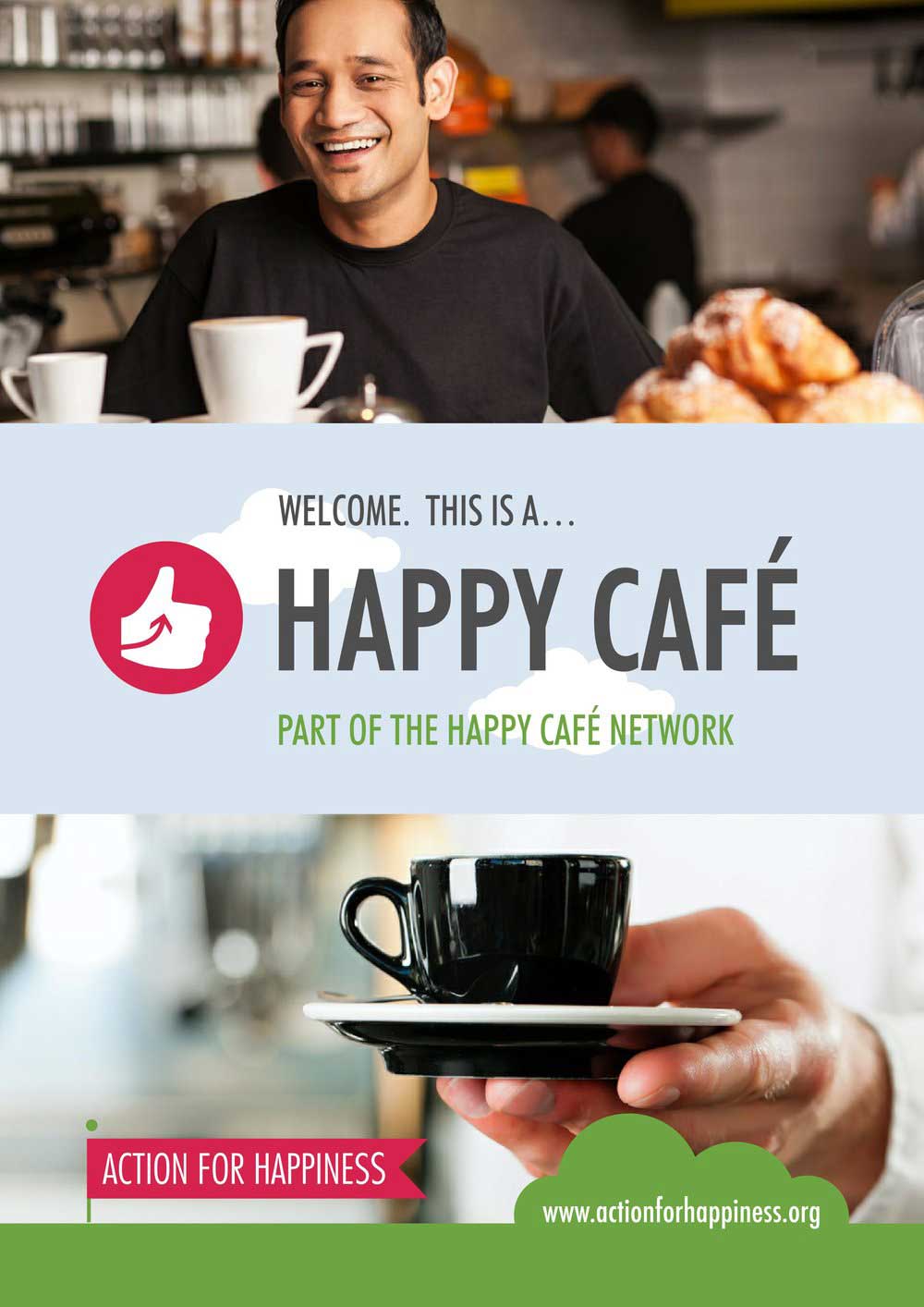 What is Keep Safe?
Keep Safe is an award winning initiative developed in partnership with Police Scotland and I Am Me Scotland.
The initiative works with a network of local businesses to create 'Keep Safe' places in the community for anyone feeling lost, frightened or who has been a victim of crime. Keep Safe staff are trained to offer assistance if required.
What is the aim of the initiative?
The initiative aims to ensure that people feel safe when participating in community life. Many people can feel scared, frightened or vulnerable when out in the community and this can in many cases lead to social isolation.
Keep Safe aims to offer a network of safe places to help encourage people to participate in daily community life free from the fear of harassment and abuse.
Sometimes due to disability or age related illness, people can easily become disorientated, lost or become confused, especially in and around unfamiliar surroundings. Keep Safe can offer a reassurance that there is somewhere people can seek assistance if required.