Nilupul Internship Programme
Nilupul values the student population in Dundee and works closely with both Universities to bring in "Interns". These students work with us and help us in all aspects of our business. This gives us a different perspective and ideas for future projects or even classes, while giving the Interns experience of what its like to work for a charity like ourselves.
For the students that stay on with us, we offer a "young director" program which will give the students more experience and insight into what its like running a charity.
Hedda Scharffenberg
Young Director
Hi, my name is Hedda, and after completing my internship in the spring of 2022 I am now the young director here at Nilupul. Born and raised in Lund, Sweden, I am currently in my third year of studying International Relations and Politics at the University of Dundee. Overall, my favourite thing about my time here has been discovering the many aspects that go into running a small charity like Nilupul. This especially applies to helping out with the foundation's social media and website as that experience has helped me overcome my fear of all things technology. I really look forward to seeing what the future holds!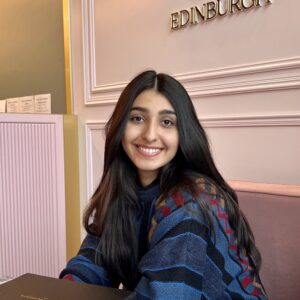 Maha Salman
Intern
Hello, my name is Maha Salman and I am currently an intern at the Nilupul Foundation. I am a 2nd year BSc Geography student at the University of Dundee. I have lived in multiple different countires which has given me the exposure and experinece to bring into this intership. Working at Nilupul so far has helped me to come out of my comfort zone and look at how charities are run behind the scenes. I am excited to continue my journey on from here and see what else I can learn!
Alex Garrett

Intern
Hi, I'm Alex and I'm an intern for the Nilupul Foundation during Spring 2023. I come from Stonehaven, Aberdeenshire, and I am currently studying Philosophy at the University of St Andrews. In my spare time, love going hillwalking and writing. I think that Nilupul is such a great organisation which does a lot to improve people's lives, and I'm really looking forward to learning practical skills involved in charity work.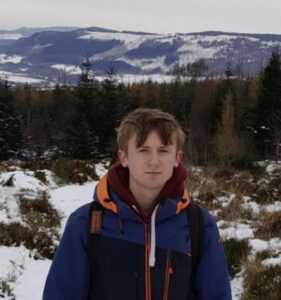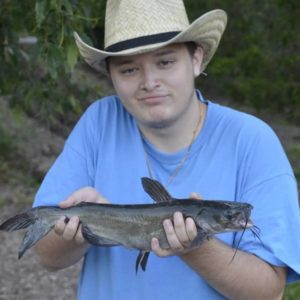 Will Freitas

Intern
Hello, my name is Will and I am another one of Nilupul interns for the spring of 2022. I am also currently in my second year of studying History and Film at the University of Dundee. A fun fact about myself is that my fisrt language is Chechen. I've lived everywhere from Norwich to New Jersey, USA and these experiences have helped me in my work at Nilupul. I can't wait to continue working alongside the great people here!
Aidan Ferguson

Intern
Hello, my name is Aidan, and I have been interning at Nilupul recently. I am a student in my 2nd year of Economics and Politics at the University of Dundee, and I chose to do my internship module at Nilupul as I had previous experience working in a charity environment and a prior interest in mindfulness and Buddhism, which is a fundamental aspect of the organisation. In my free time I enjoy reading, hiking, and playing musical instruments. I have enjoyed my time here so far learning about the various features of the organisation and seeing the inner workings of the charity, and I hope to learn even more going ahead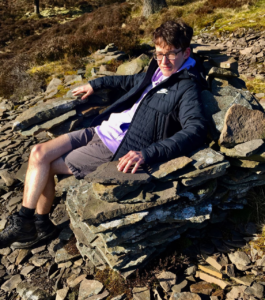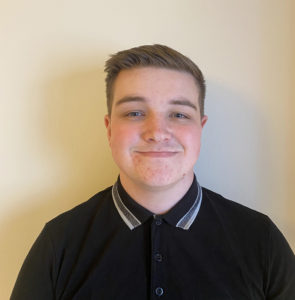 Jack Elliot
Young Director
Hi, my name is Jack Elliot, I am a 4th year Business management student studying at Abertay University. I have been working with Nilupul since January of last year (2021). I initially started my time at Nilupul as an intern working on some of Nilupuls future projects. I am now a young director here and I am loving every second, I enjoy having that responsibility and love everything about the charity.