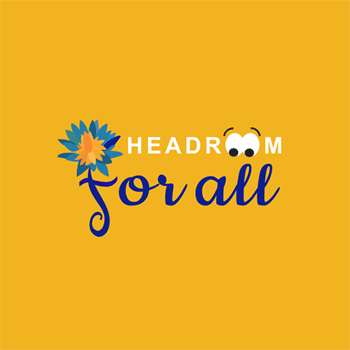 Modern Meditations for All
November 7th - November 28th 2023
I am earning less than
£10.90 / Hour
I am earning more than
£10.90 / Hour
Welcome to Tuesdays – Meditation for All
Live online in real time – from the comfort of your own home!
As MP4 Download for self learners – now you can learn any time anywhere.
---
COURSE 1 – Introduction – Explanations – Guided meditation practices.
TIME – 7.00 – 8.30 – 4 weeks courses throughout the year.
GOOD FOR – Beginners – Experienced – Buddhists – Interested others.
---
Discover the joy of living! 
Welcome to a modern approach to ancient meditation with no cultural or religious trappings. It's basis is oral instruction and personal practice experience. Just as the ancients did, you will learn the practices of Mindfulness, as calming, settling and holding or resting the mind in steady focused attention; Awareness as the natural outward extending of settled mind into spaciousness and clarity and Compassion meditations that transform your negativity into tools for growth and appreciation of others. Further practice leads to the inseparable union of mindfulness and awareness, which, if developed lead to liberation.
You will be working with the Three Pillars of Practice, Body, Breath and Mind, which form Karma Jiga's practice method, BBM, developed over 50 years of training, practice and study. BBM is based on ancient medical technologies and meditation systems that include, simple yoga's or physical exercise, pranayama or breathing exercises and meditations on the body and mind. They are easy to apply and easy to fit in to your busy life.
Your abilities will develop just as they did as you began this life. First, you practice lying down, then move on to sitting up, then standing, then walking, the very stages you went through as a baby. You then went through the transitions of maturing physically and mentally, from infant, to childhood, to adolescence and then to adulthood, just as you will mature through doing these practices.
When applied properly, they will transform how you live your life and heal your body. You will be able to bring mental balance or stability, become better than you think you could be, or bring liberation from the habits and conditioning that are limiting you, depending on how much you want to put into it.
BBM is based on Karma Jiga's years of study, experience and training in ancient practices and his study, published research and experience of today's mindfulness and wellness industries. So why not start today, make your mind more flexible, your life more workable and living more joyful!
---
Course Content –
Course 1 – Resting the Mind Cycle – Part 1.
(1) Course Intro –
(2) BodyWorks – simple physical exercises – ancient natural healthcare
(3) Breathworks – mental clarity – health and wellbeing
(4) Resting Joyfully – overcoming negativity – the smile practice – mental wellbeing
(5) The senses to meditate – eyes/looking, food/tasting etc.
---
Session content –
Opening Affirmations 
Preparing the body – simple Tibetan yoga – sitting/standing/lying 
Preparing the mind – Guided Breath practice for all – clear mind – healthy mind.
The Four contemplations to inspire meditation practice
The Four Immeasurables  – attitude training – basis for compassion training
Posture – 2 point – 5 point – 7 point – plus
Meditation practice 
Theory – background
Meditation – guided practice
Closing affirmations – a positive session ending.
---
Big savings on all courses. 
Earning MORE than £10.90/hr* (£28)
£28 – 4 sessions = £7.00/session
single session – £9


---

Additional offer * – Giving for good – refer a friend,
you book – friend books = 10% off for both

---

all others – low wage – benefits – students etc.
£22 – 4 sessions = £5.50/session
single session – £7
---
3 steps to help yourself and help others!
Step 1. Complete the contact form
Step 2. Click PayPal button.
Step 3. Make payment … helps you – helps others!
Thanks for your time – Sarva Mangalam – may goodness prevail!