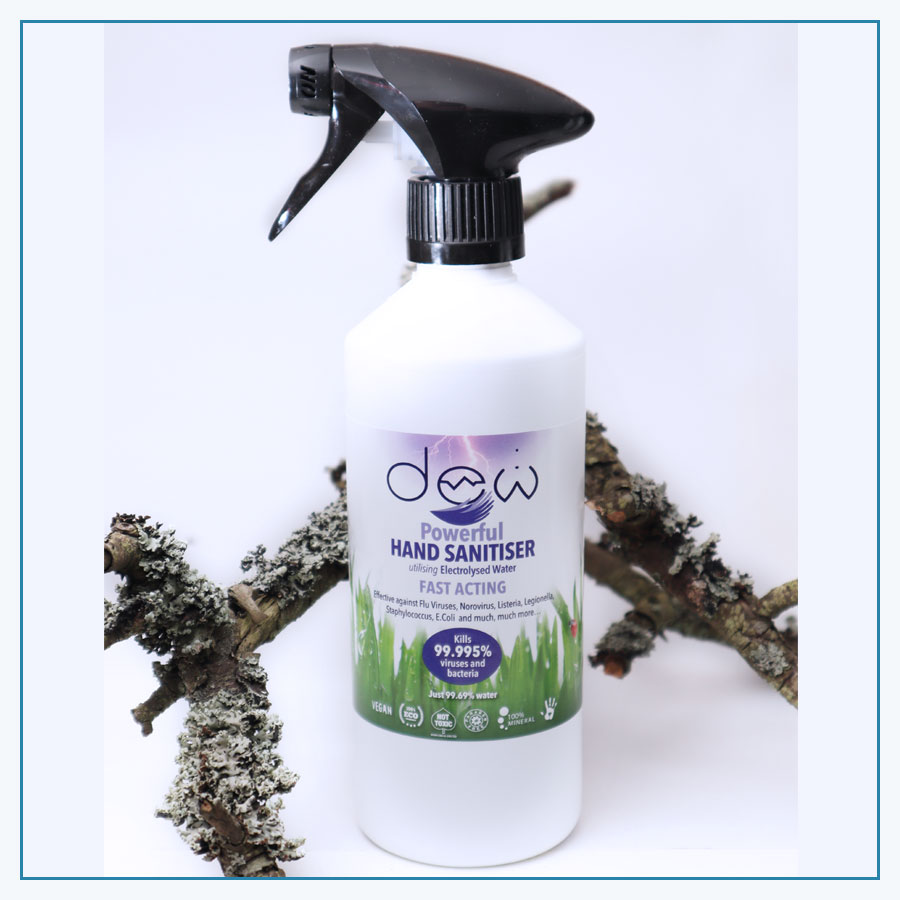 500ml Hand Sanitiser
Up to 4 times as many hand applications compared to standard hand gels
Free from harsh chemicals
30 times faster acting then chlorine or bleach
Kind to you, yours and the environment
Directions of use
Spray liberally onto one, or both hands, then rub hands together for 1 minute, as though washing your hands. Allow to dry naturally, or use an air dryer.
Ingredients
< 99.84% water, < 0.133% salt, active ingredient: < 0.027% F.A.C.
Handling & Storage
Store at room temperature in a cool, dry place. Protect from direct sunlight. Should be used within 6 months of opening. Use biocides safely. Always read the label and product information before use.