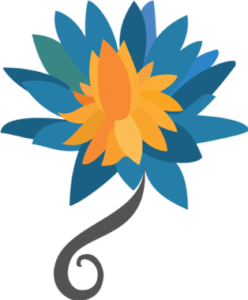 Hello everyone,
It sure has been a YEAR, but here at Nilupul and Upstairs @ 51 we are welcoming 2021 with open arms and a positive mindset. A lot of things were put on hold this year and we couldn't do the things we love, but 2020 has been so much more than doom and gloom and we want to share some of the achievements you've helped us achieve as a charity this year.
First of all we've been able to run our Bodyworks stress relief course online and are currently in week 4 of 6 and receiving stellar reviews about their experience. The course has been growing every week and we now have 14 patrons taking part.
We have continued to run our lunch time meditation according to covid restrictions, with in person guided meditation when allowed and online. Although the online element was new to us it's allowed people outside of Dundee to take part and it is so rewarding to know we've brought people from all over the UK during the hardest parts of lockdown.
Dundee Buddhist Group have also been running their mantra meditation classes through our foundation over lockdown. These classes are still ongoing and you can find more information about this at https://www.dundeebuddhistgroup.co.uk/product/vajrayana
One of our greatest lockdown achievements was achieving funding from SCVO and the Scottish Government, allowing us to provide vulnerable people with iPads and myfi internet routers to keep in touch with loved ones in these difficult times. Our elected people's champion has been on call for any difficulties and teaching the basics of surfing the net as this was many recipients first experience with the internet.
Another big milestone is our new website! Our IT manager and team have been hard at work curating a new website for Nilupul and Upstairs @ 51 featuring a new online store, blog and programme timetable. The last tweaks are still being made and the shop updated, but keep your eyes peeled for that soon.
Finally our intern team and volunteers have been keeping our socials running smoothly and preparing projects for 2021. We are also delighted to welcome our new intern Jack to the team!
We'd like to thank everyone who's stuck with us the past year, it's been a tough one but we're feeling optimistic that 2021 will be better. Your support is what makes our work possible and we can't wait to see all your faces in class and in the cafe when it is safe.
Stay safe and healthy,
Nilupul Foundation