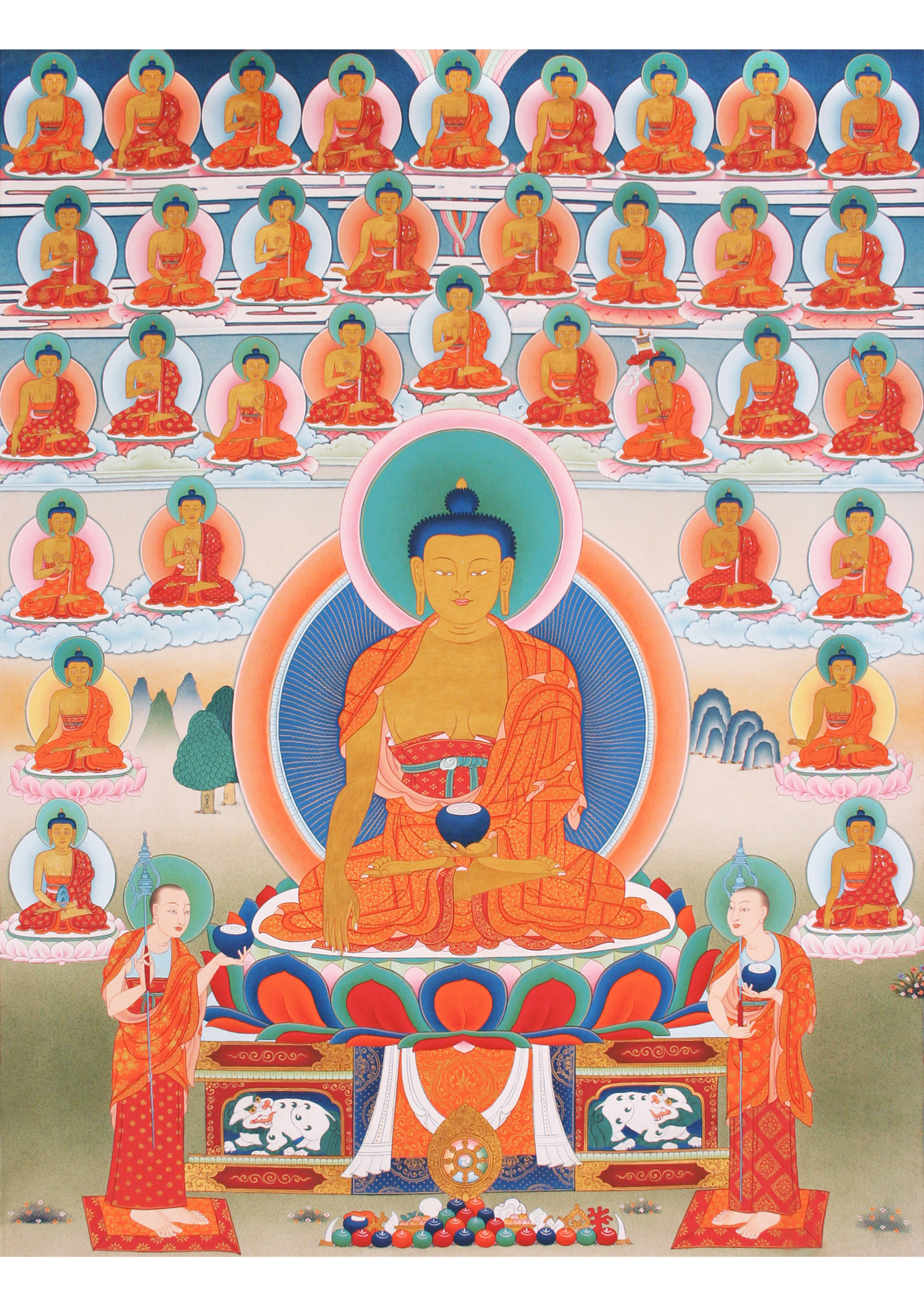 35 Buddhas Print Download
Thangka print Download
The 35 Buddhas. This image is commonly depicted throughout the Himalayas.  The practice is associated with confession and depicted in the Tradition of Shakya Pandita, that is Buddhas with only hand gestures. This was painted by an artist from a community project. This beautiful image in the Karma Gadri Style is available in 4 sizes to download and print on to any material you wish.
Ethically sourced – fairly traded – local artist.
Note; colour may be effected by monitor resolution.
Any variations in colour are due to the individual nature of this artwork and add to its uniqueness.