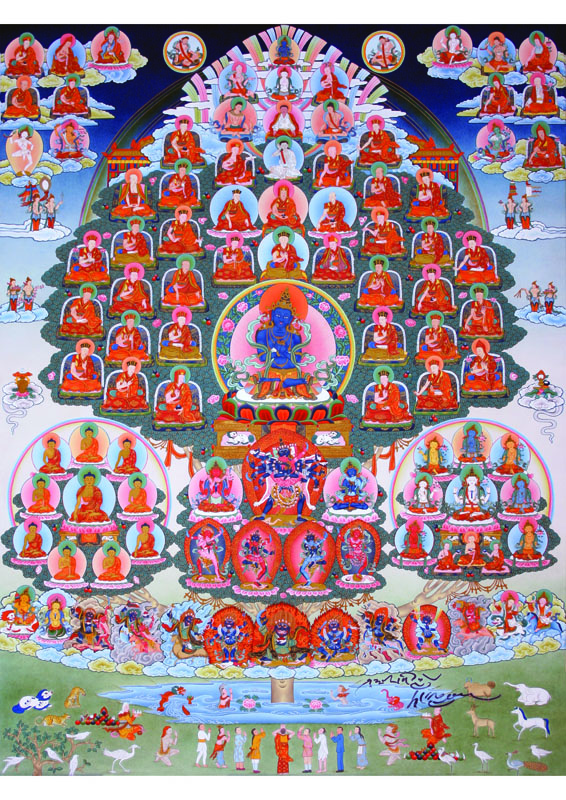 Karma Jiga's Refuge Tree – signed by HH Dalai Lama.
Karma Jiga's Refuge Tree –  The Karma Kagyu Practice Lineage.
This thanka was commissioned by Lama Jiga and painted by R.D. Salga.
On the advice of Akong tulku two extra images were added, Green Tara and Manjushri to personalise  the Lineage tree specifically for Lama Jiga. This Thanka is unique and one of a kind. What makes it even more special is that it was blessed with the signature of H.H. the 14th Dalia Lama on his visit to Dundee in 2012.
This is therefore a collectors item. An official image of the signing can be obtained on request to verify this.
A3 ( £25.00 )
A4 ( £12.00 )
A5 ( £7.00 )
Postcard ( £3.00 )
Ethically sourced – fairly traded – supporting local craftsmen.
Note; colour may be effected by monitor resolution.
Any variations in colour are due to the individual nature of this artwork and add to its uniqueness.