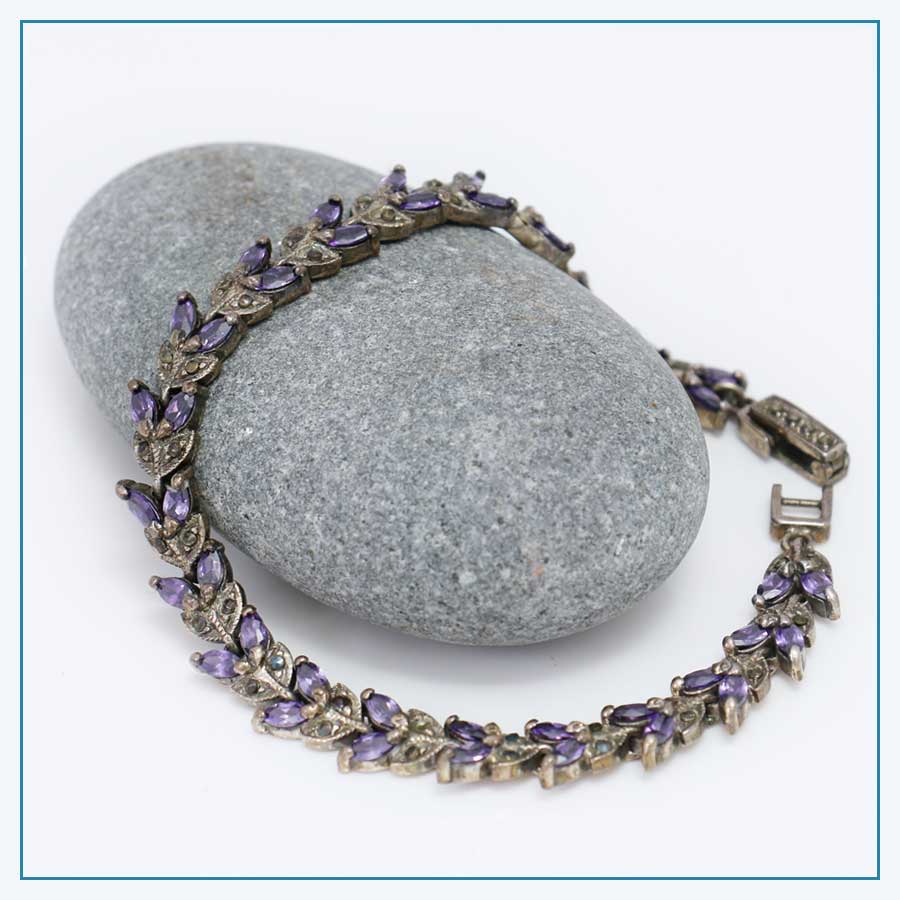 Patterned floral amethyst piece.  This amethyst gemstone bracelet is imbued with a natural leaf design.
Amethyst: Activates spiritual awareness, opens intuition and enhances psychic abilities.
Crafted white metal bracelet with linking leaf design
Measure 180 mm in length
Comes with presentation box
Due to the nature of real gemstone, each bracelet will feature natural variations in color, bead details, and overall appearance. Such characteristics enhance the unique beauty of every piece.