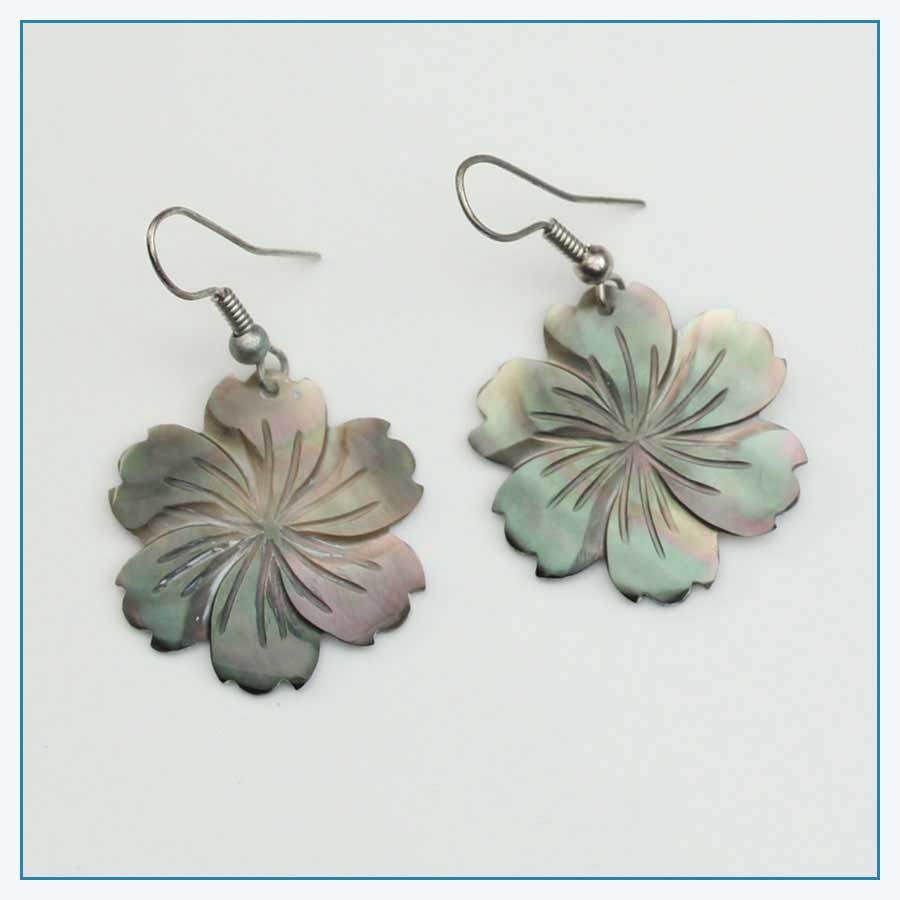 Floral Iridescent Shell Earring
These delicate earrings present an expertly-crafted 6 petal organic flower shape.  Hewn out of dreamy rainbow shell the floral from can mean lasting beauty or symbolise a bond of affection – perfect for a best friend.
Symbolic flower earring
Made from natural coral
White metal settings
2.25 cm in diameter
Due to the nature of real coral, this item may feature slight variations in color, details, and overall appearance. Such characteristics enhance the unique beauty of each piece.