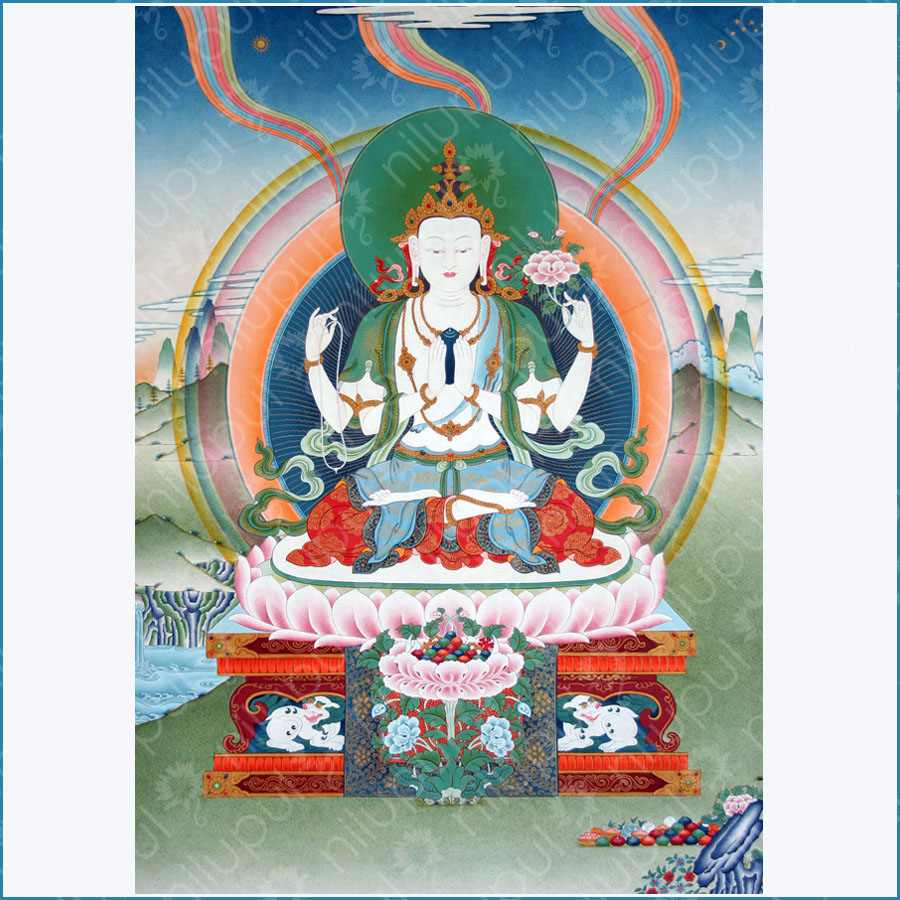 Thangka print Download
Chenresig. This thanka is related to the practice of compassion in its peaceful form. The mural where DBG hiolds its meetings is based on the peaceful mandala of Chenresig and Green Tara. This Thanka was commissioned by Lama Jiga and painted  by Ringu tulkus brother, the Tibetan master artist R.D. Salga in his Kathmandu Studio.  This beautiful image in the Karma Gadri Style is available in 4 sizes to download and print on to any material you wish.
Ethically sourced – fairly traded – local artist.
Note; colour may be effected by monitor resolution.
Any variations in colour are due to the individual nature of this artwork and add to its uniqueness.