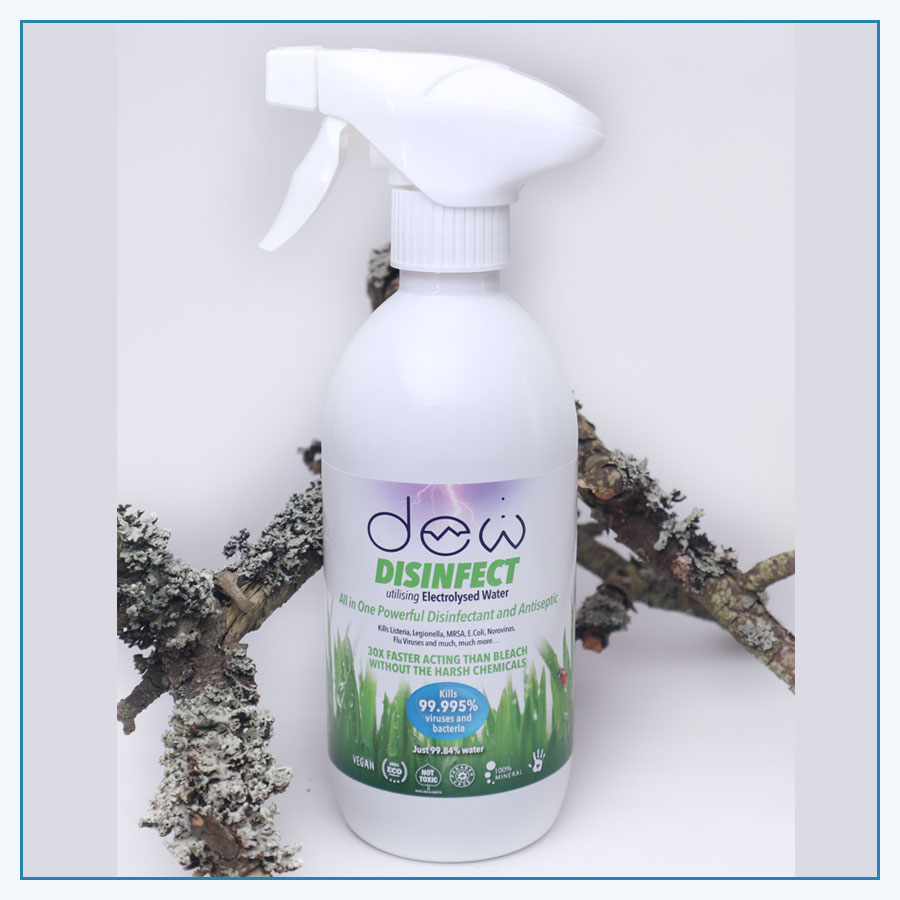 500ml Disinfect
Kills 99.995% of Bacteria, Pollen, Viruses & Spores within Seconds
Kills Germs 30 Times Faster than normal household Chemicals
PH Neutral
Kind to your Skin
Pet Friendly
Free of Aldehydes, Alcohol, Parabens, Dyes and Scents
Hypoallergenic,
Non-Irritant
Non-Staining
Up to 4 times as many hand applications compared to standard hand gel
Directions of use
Worktops: Spray and leave for 1 minute, then wipe down or leave to dry. Sinks & Drains: Direct down waste-pipe to keep germ free.
Toilets: Direct around the bowl last thing at night for a germ free toilet.
Antiseptic: For antibacterial skin cleansing simply spray directly on the skin and allow to dry naturally.
Ingredients
< 99.84% water, < 0.133% salt, active ingredient: < 0.027% F.A.C.
Handling & Storage
Store at room temperature in a cool, dry place. Protect from direct sunlight. Should be used within 6 months of opening. Use biocides safely. Always read the label and product information before use.