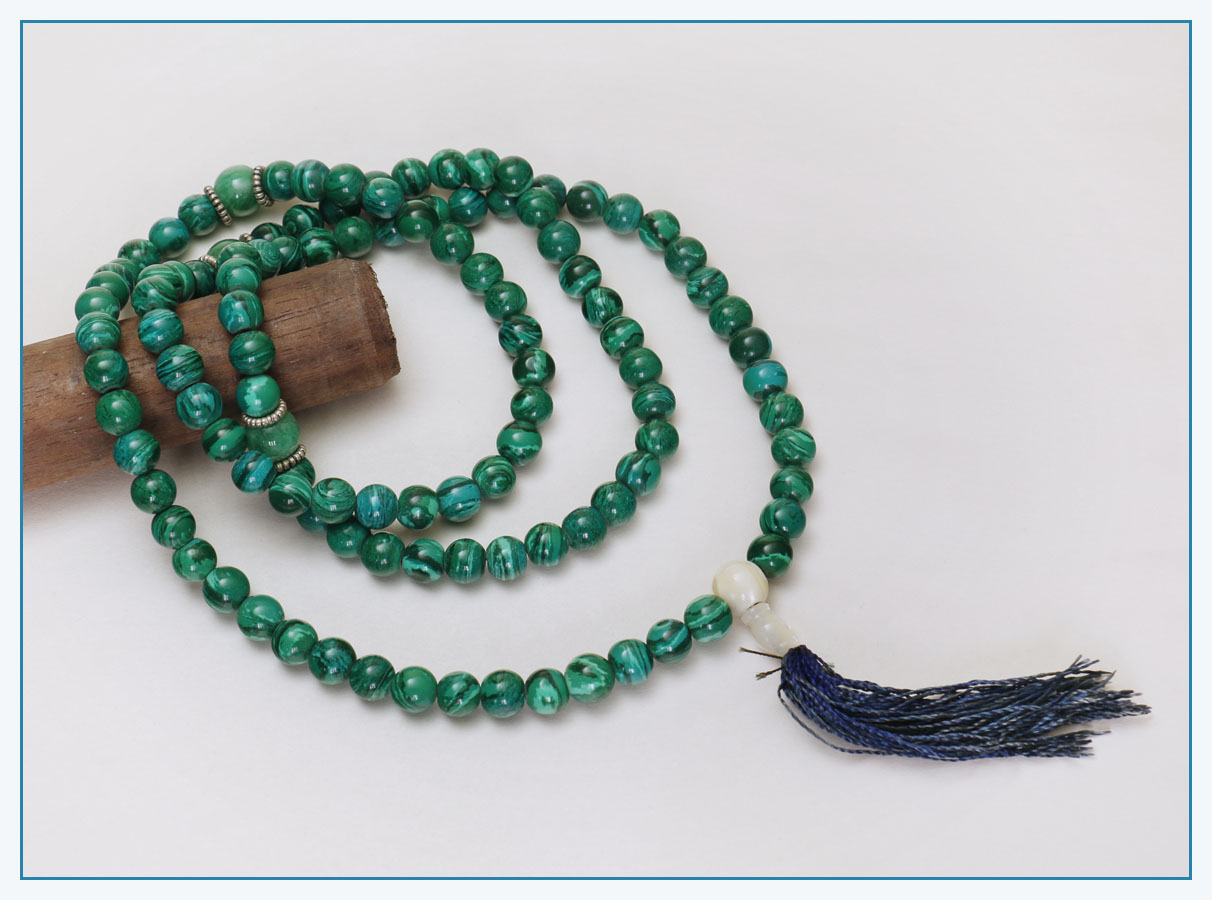 Green Malachite Gemstone Energy Mala
Here today, gone tomorrow: time, and everything around us, is always changing. Bead by bead, this vibrant mala of malachite gemstone gently pulls you into the moment so you can find stillness amidst life's constant movement. this is the stone of transformation, leading you down new paths and providing protection for all those twists and turns. It is an excellent stone for those wary of change. This mala has sterling silver spacers and is a joy to the touch.
108 beads
6mm each
guru bead
Hand made
Hand strung
sourced in Nepal
Ethically sourced – fairly traded –  family business – Nepal – supporting indigenous tradesmen.
Due to the handmade  and hand strung nature of this mala there may be variations in overall appearance. Such characteristics enhance the unique beauty of each piece.