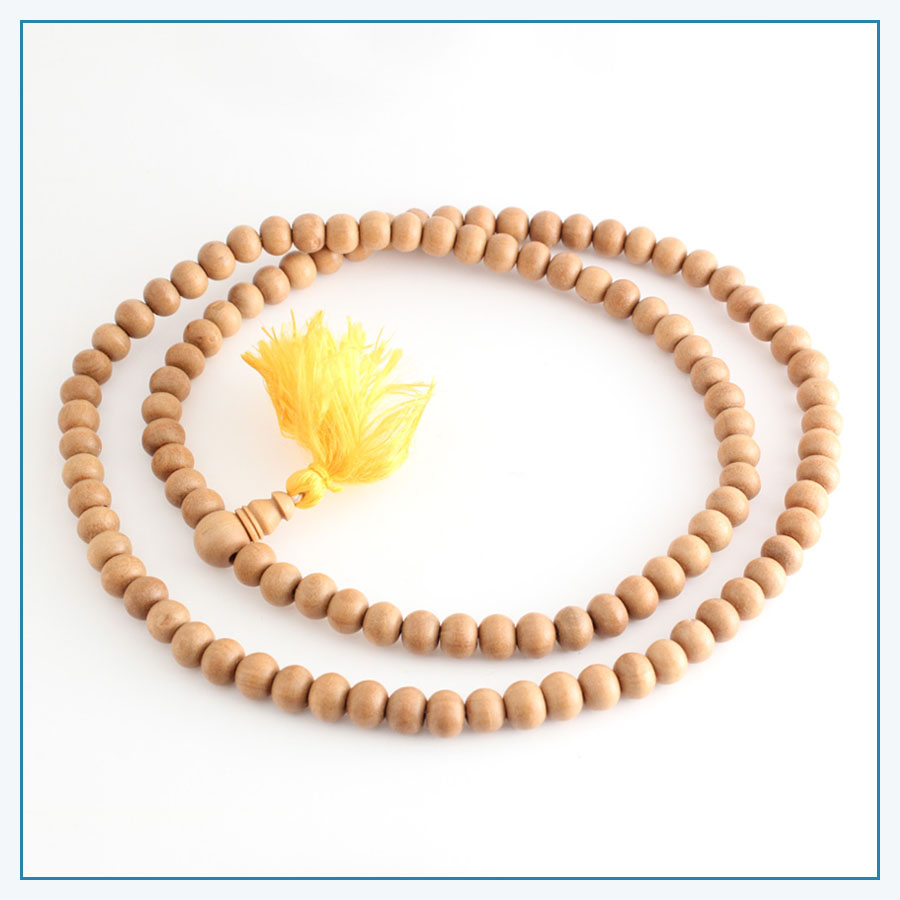 A mala usually contains 108 beads because this number is closely tied to spiritual wellbeing in many traditions. Traditional malas and are easy to use for meditation and counting. This basic mala is made from genuine sandalwood, not wood dipped in sandalwood oil as many are.
108 beads
6mm each
Hand made
Hand strung
sourced in Benares
high quality
real sandalwood
ethically sourced – fairly traded –  Family business – Benares – supporting indigenous tradesmen.
Due to the handmade  and hand strung nature of this mala there may be variations in overall appearance. Such characteristics enhance the unique beauty of each piece.