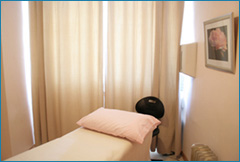 Nilupul Training
Swedish Massage Diploma 
Consists of 2 modules –
The massage training programme   –  certified and accredited through Nilupul foundation.
Diploma in Anatomy & Physiology  –  external certification required.
Please note – Full certification requires that the student holds a certificate in Anatomy & Physiology.
Time Commitment …
4 days training over 2 weekends
The training …
This course equips each student with a history and comprehensive practical skills, ranging from standard to advanced Swedish massage techniques. Proficiency, treatment tailoring, contra-indications & recognition, application of Contra-actions are emphasised and developed between course group members. The consultation process will be explored , including administration and mindfulness techniques that enable you to conduct active and deep listening, manage difficult situations and deal with client emotions.
Business Advice … 
on how set up a practice, legal/tax requirements, professional bodies, insurance, advertising and marketing.
Cost …
£350 – £80 deposit required.