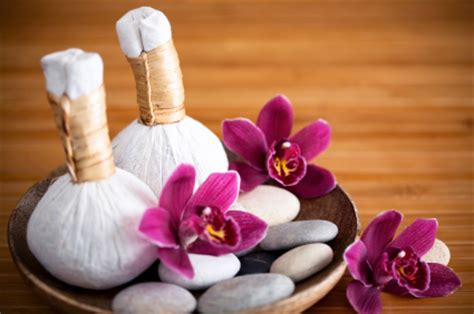 Thai Herbal Compress Training
Diploma in Thai Herbal Compress Massage
2 modules: 
Module 1 – practical training – 2 weekends – over three months – 16 hours 
Module 2 – Treatment Practice – case studies – 10 studies x 90 mins – total = 15 hours. 
This course serves to equip the student with comprehensive practical skills. Proficiency in various techniques and tailoring the treatment to benefit individual clients will be developed. The student will be required to carry out 10 treatment practices. Mindfulness related practices will be explored to enable you to conduct active listening, manage difficult situations and deal with emotions.
Setting up your own business, legal/tax requirements, advertising and marketing your business will be covered in great detail.
Costs
£160 – Includes all training materials & supervision
Download course prospectus here.