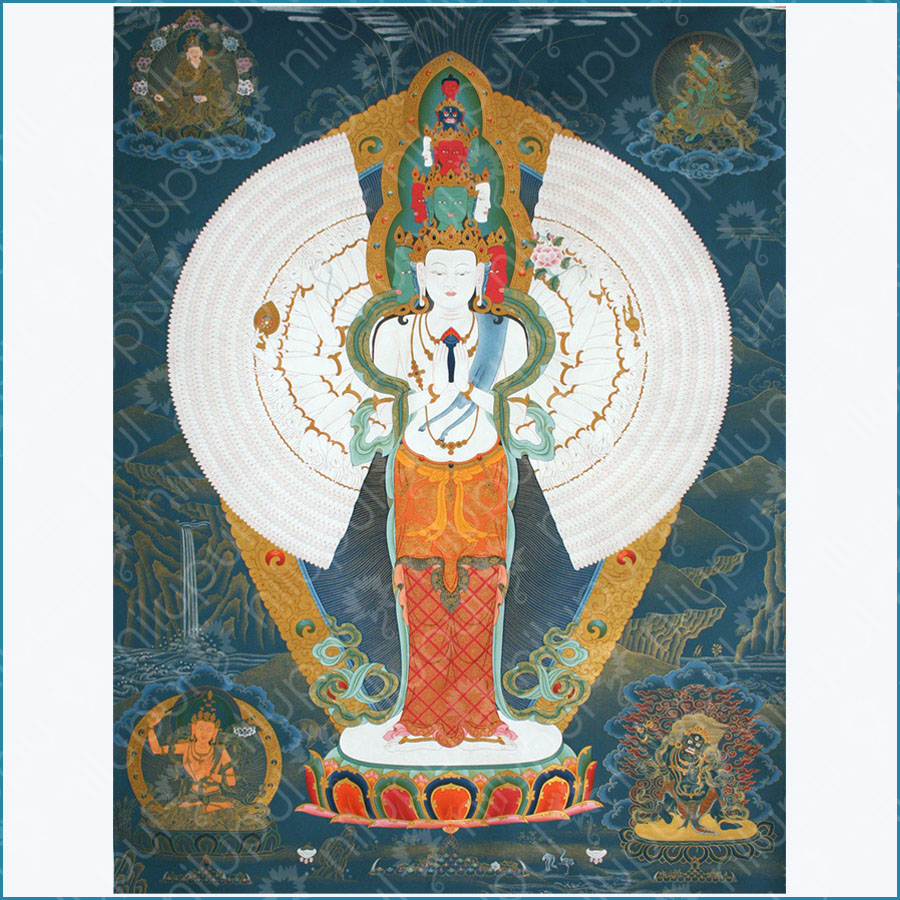 1000 Armed Chenrezig Print Download
Thangka print Download
1000 Armed Chenrezig –  This form of Chenresig is used as the main meditation deity in the Nyung Nay fasting ritual. The practice normally takes place over a period of 16 days or for 8 pairs. Each of the thousand hands is centred by an eye. These 1000 eyes look on sentient beings with compassion. This particular thangka was commissioned by Lama Jiga and painted by Ringu tulkus brother, the Tibetan master artist R.D. Salga in his Kathmandu Studio. In its original form it was around 3 metres in height and 2 metres wide. This beautiful image is available in 4 sizes to download and print on to any material you wish.
Ethically sourced – fairly traded – local artist.
Note; colour may be effected by monitor resolution.
Any variations in colour are due to the individual nature of this artwork and add to its uniqueness.