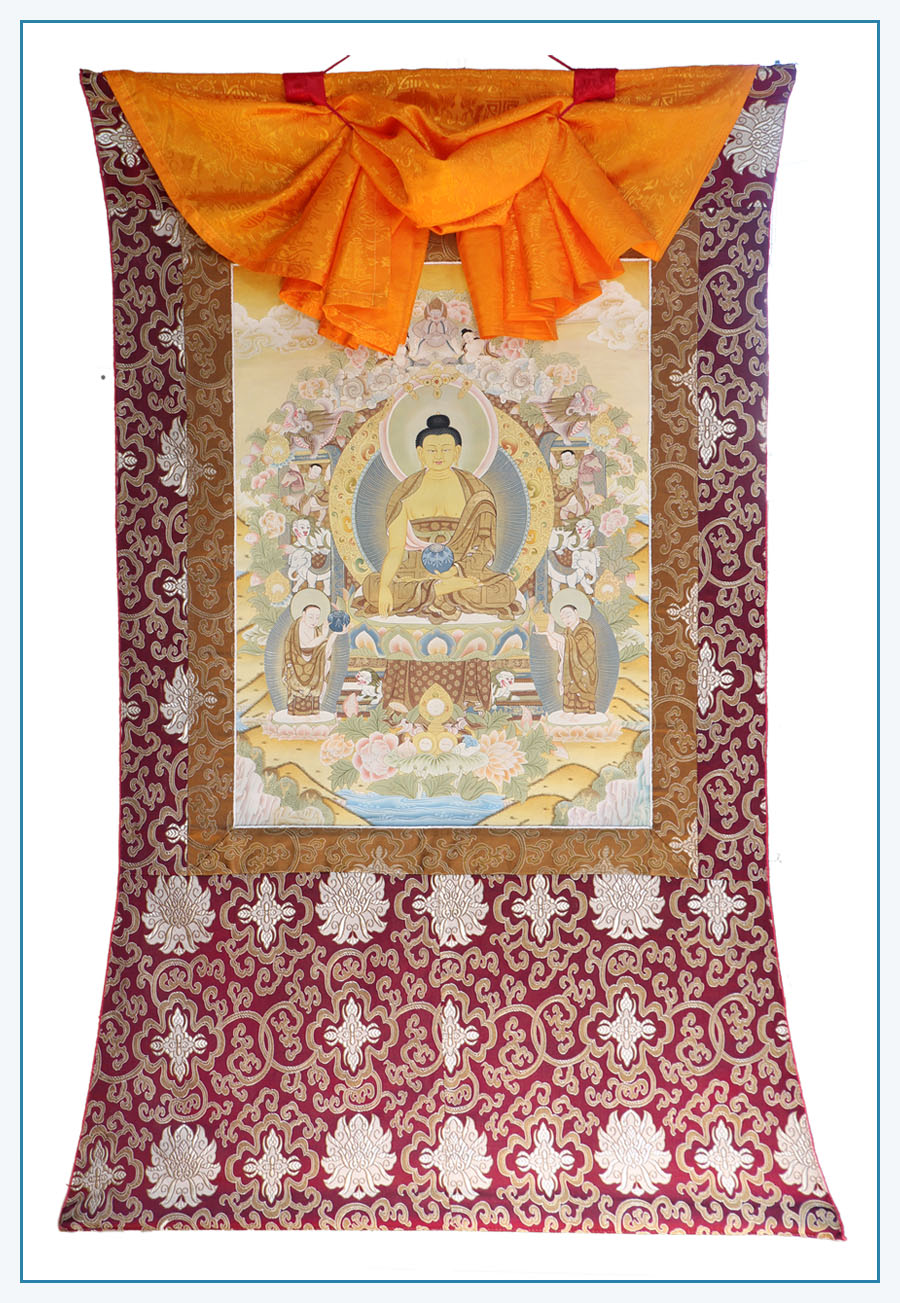 Golden Buddha with Attendants Thangka
Golden Buddha
A very rare and unusual Buddha with attendants Golden style Thangka – a depiction in the Karma Gadri style of Tibetan art demonstrating the use of pastel golden tones and minimal colouring. This representation by a Tibetan master would grace any sacred space as a meditation aid or act as a wonderful wall hanging, bringing peace and a sense of healing to any environment.
This Thanka has also been blessed with the symbols of Body speech and mind on the reverse – om – ah – hung, preparing it for use as a meditation aid.
Amazingly detailed
Unique
Unusual colouring
beautiful Double Benares silk brocade surrounds.
Overall size – 102 X 88 cms.
Size of the Canvas: 59 x 43.5 cms
Practice ready
Hand painted in Nepal.
Ethically sourced – fairly traded – Artists co-operative – Kathmandu.
Due to the Individual artists work – any colour variations or other imperfections ensure that each piece is unique.