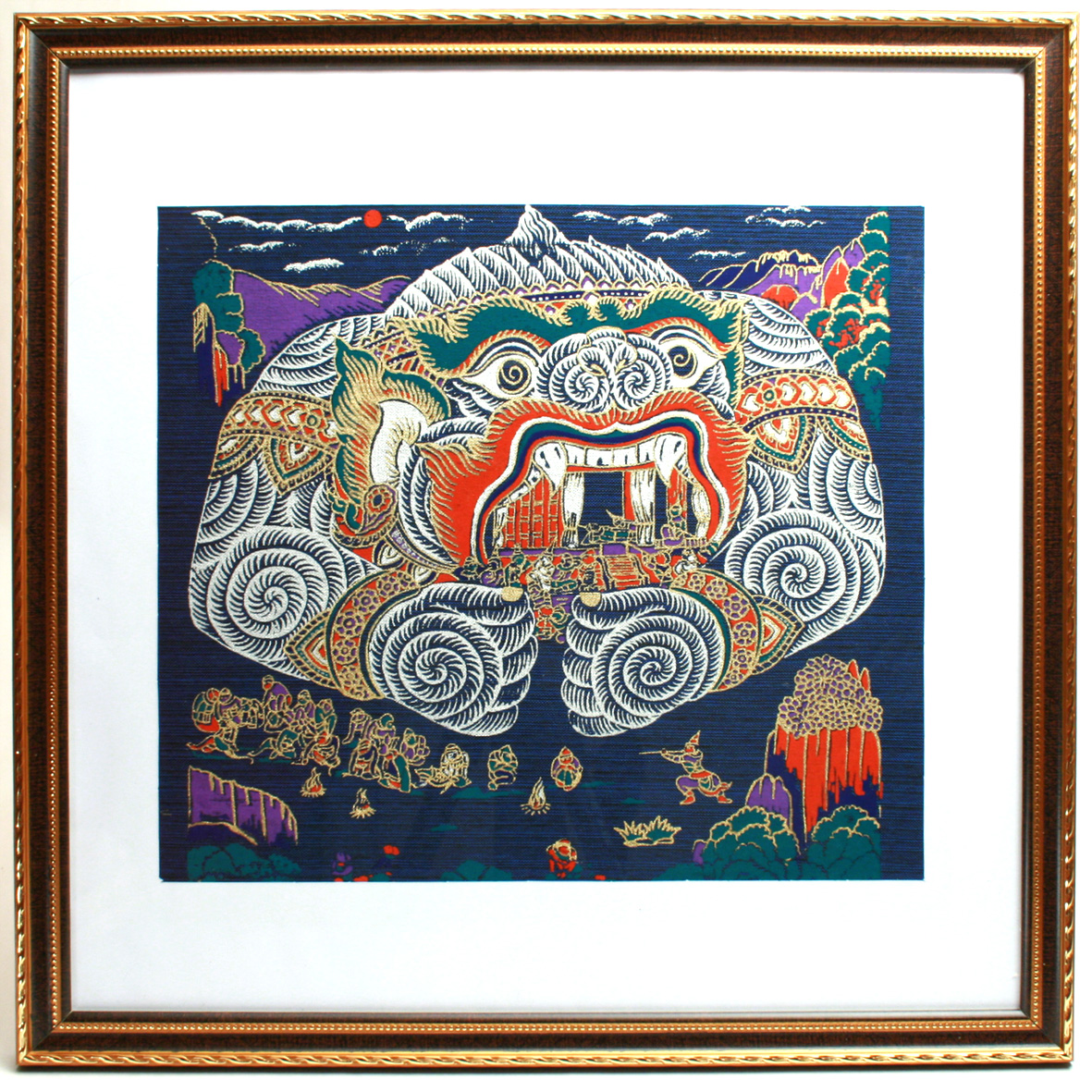 Ramakien Scene Thai Screen Print
Exquisite handmade Thai screen print on silk. This traditional Thai designed print depicts a scene from Ramakien where Hanuman enlarges his body to protect Rama's pavilion. Beautiful wall decoration for any room.
Beautifully screen printed
Blue Thai silk background.
Includes Size inducing frame with glass
39 cm width x 39 cm height.
Fairly traded – locally sourced.
Note: The colours you see on your screen may differ slightly to the printed piece due to variations of computer monitor settings.
As with any handmade item, variations or imperfections  ensure that each piece is slightly unique.