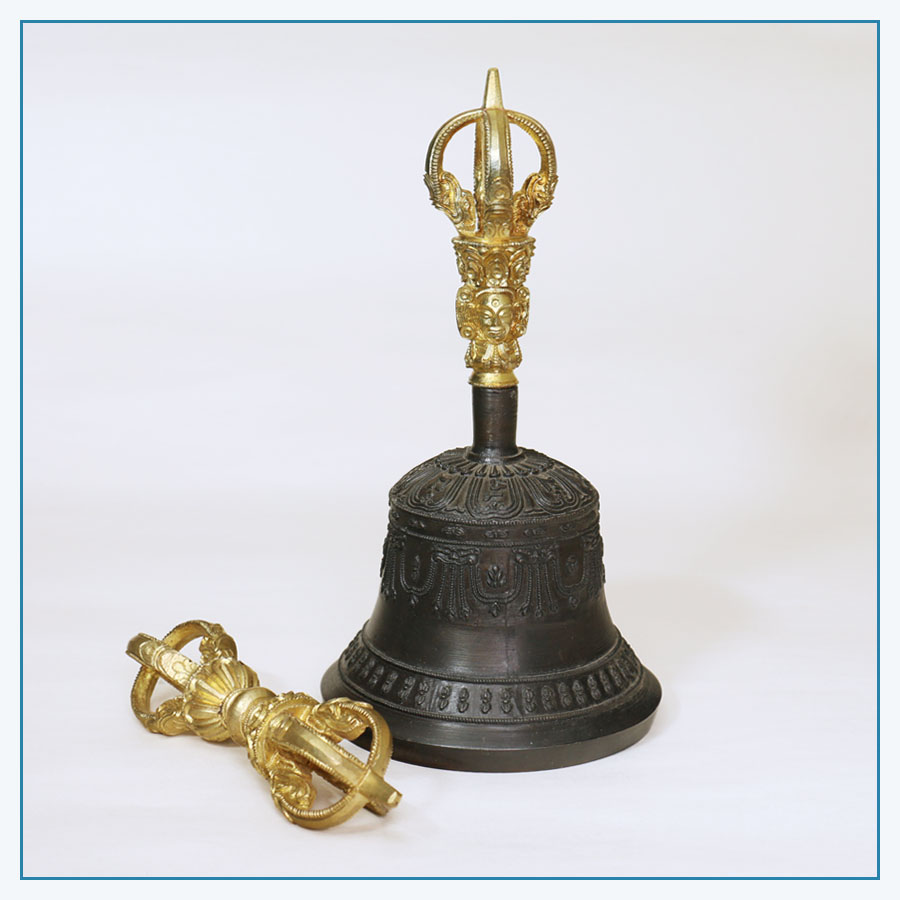 These ritual instruments are made in Darjeeling by world renowned craftsmen. The bell signifies emptiness and wisdom. It represents the vajra tent or protective tent for the mandala of a meditation deity or yidam. It is made from a mixture of five traditional metals and finished with an exquisitely detailed handle. The vajra or dorje represents skilful means or compassion. Together they represent the inseparability of wisdom and compassion in an enlightened beings mind stream. Perfect for use in Vajrayana meditation or to adorn any alter or sacred space.
Traditional bell and dorje
Highest quality
5 metals mixture Made from a mixture of traditional metals
Bell measures 19 x 10 cm diameter.
Vajra is 14 x 4 x 4 cm
Entire set weighs 470 grammes
Hand crafted – fairly traded –  ethically sourced – Darjeeling quality – local tradesmen.
Handcrafted: artistically created by hand – Any variations or imperfections are the results of the original models used in the casting process, ensure that each piece is slightly unique