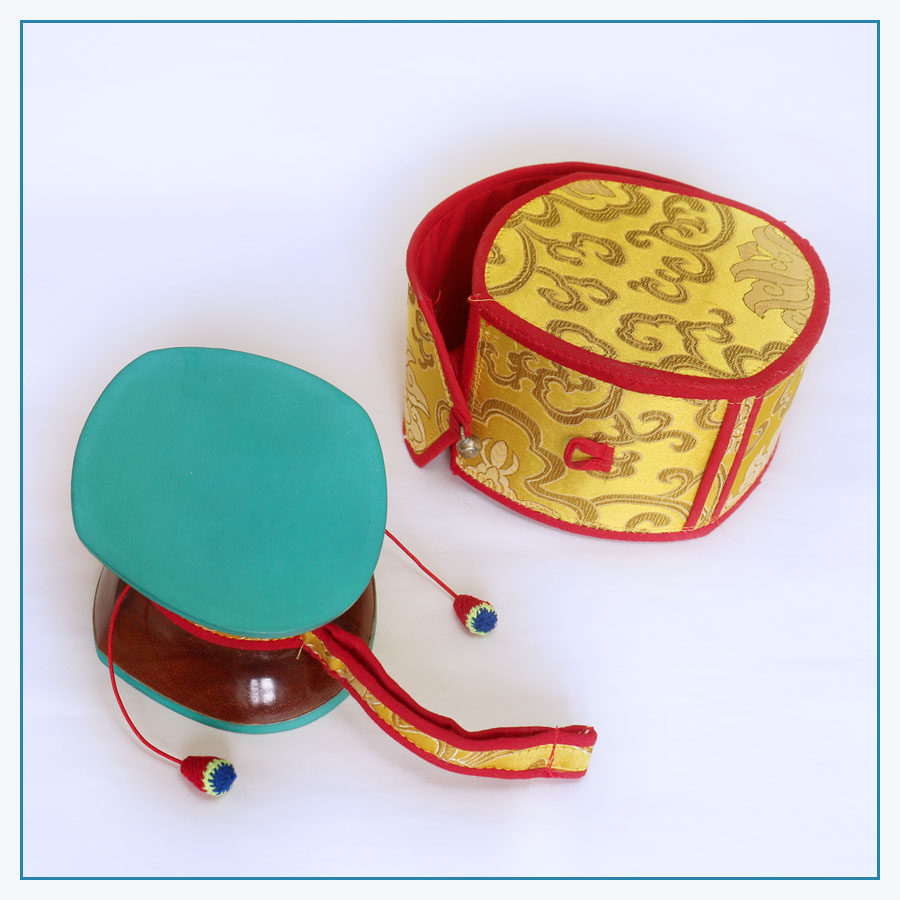 Tibetan Damaru Ritual Instrument
A Tibetan ritual hand drum or damaru, is a two headed drum and is used in conjunctions with a bell to accompany chanting during Vajrayana Mantra Mahamudra practice. It is commonly used by practitioners throughout Tibet and the Himalayan region. This particular instrument is slightly larger, is hand crafted from Himalayan acacia wood, and features stretched green, naturally pigmented, goatskin with a Benares silk handle. We also provide a hard wearing storage case handcrafted from Benares silk in this very keenly priced bundle.
Damaru ritual instrument
double sided
double beater
Benares silk brocade case included
Nepalese
Drum 14 cm x 13 cm across surface 8.5 cm depth
Set weighs 260 grams
Hand crafted – fairly traded – ethically sourced – local tradesmen.
Any variations or imperfections are the results of the craftsman's individuality and ensure that each piece is slightly unique.