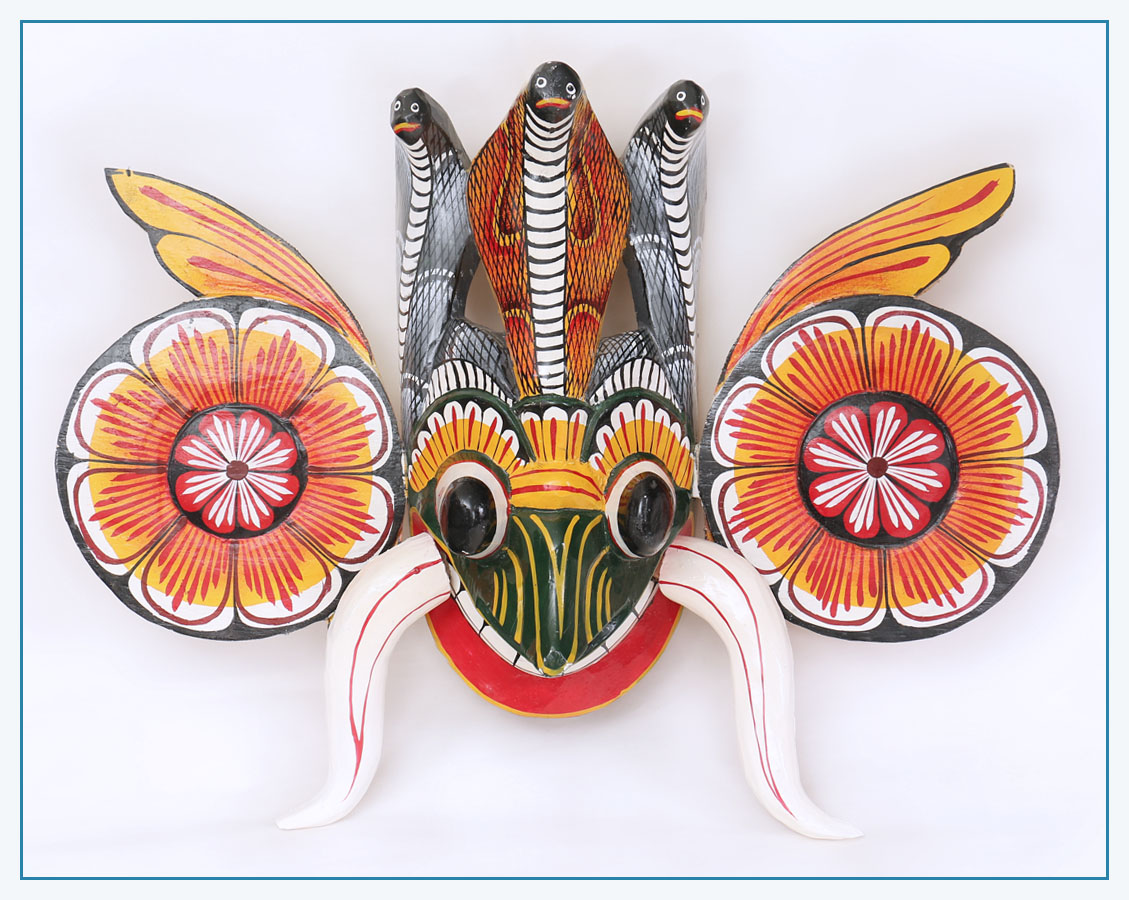 This carving represents one of 120 Sri Lankan traditional mask designs. This traditional mask is carved from light Balsa  which is smoke dried for a week.  These Masks are used in the dance rituals of 'Kolam' – Mocking stories of traditional Sri Lankan colonial life, 'Sanni' – in exorcisms to heal illnesses and 'Raksha' – Masks for festivals and processions.
The making of these  masks is a dying art. Here you have the perfect opportunity to purchase a truly unique item to display in your home as a Wall hanging. A combination of modern craftmanship and ancient Wall art.
light weight
Hand carved,
hand painted
one of a kind
Size 31 x 43 x 11 cm
Traditional – fairly traded – ethically sourced – hand crafted.
Any variations or imperfections are the results of the hand carving and painting process, ensuring your purchase is unique.