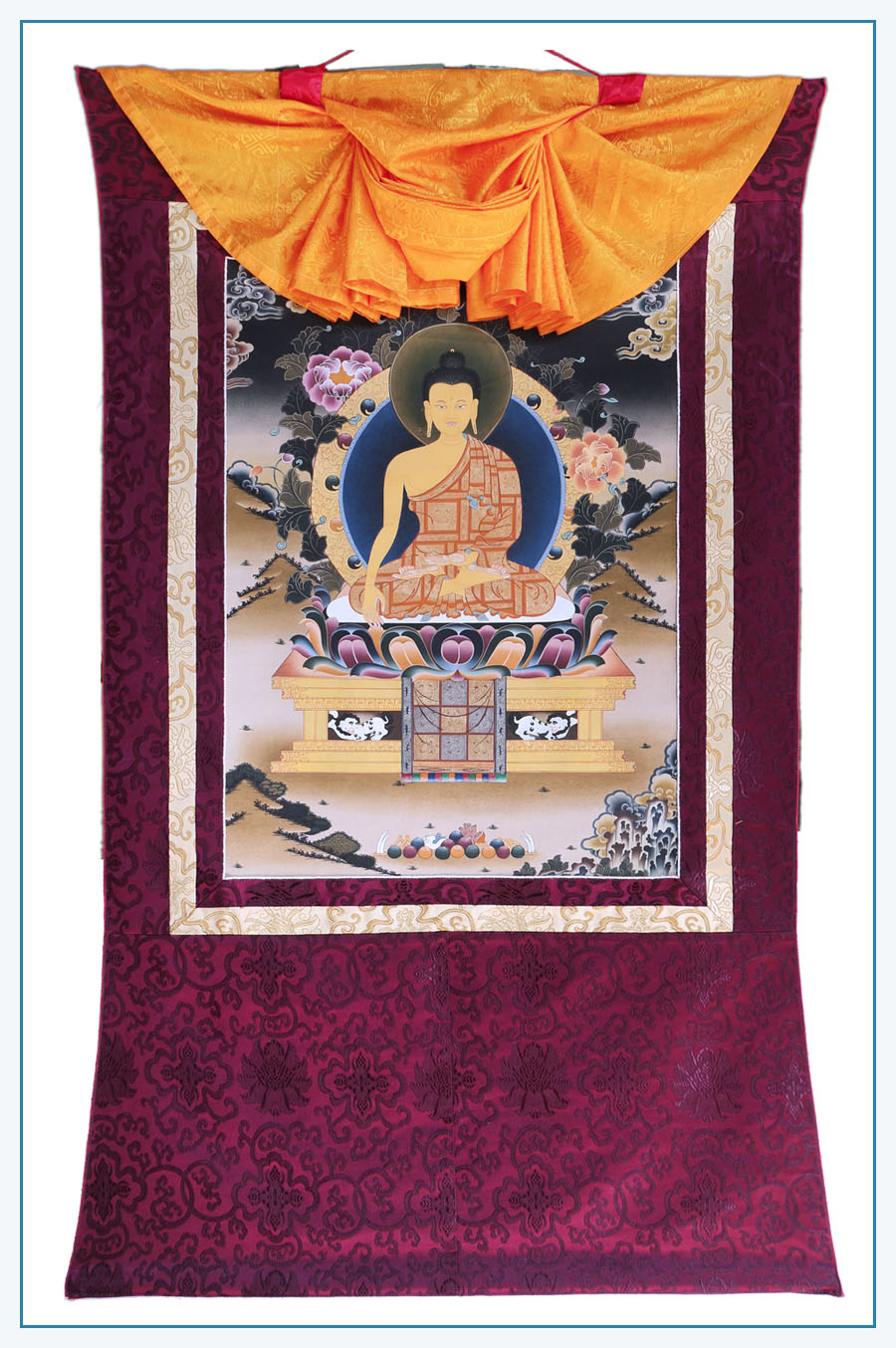 Earth Touching Buddha on Lion Throne Thangka
An unusual Buddha Thangka – a depiction of the Buddha in the Karma Gadri style of Tibetan art seated on a lion throne, the symbol of divinity. He is dressed in the robes of a fully ordained monk or Gelong of  the Tibetan Buddhist tradition. Complimenting these unusual features, the Thanks is unusually set, with pastel colours  and limited colour use, which enhances the the overall quality of this depiction.  This Thanka was painted by a Tibetan master artist and would grace any sacred space as a meditation aid, it could also act as a wonderful wall hanging, bringing the peace and tranquillity transmitted by this icon. This Thanka has also been blessed with the symbols of Body speech and mind on the reverse – om – ah – hung, preparing it for use as a meditation aid.
Amazingly detailed
Unique
Unusual colouring
beautiful Double Benares silk brocade surrounds.
Overall size – 102 X 88 cms
Size of the Canvas: 65 x 47 cms.
Hand painted in Nepal by Tibetan Artists.
Ethically sourced – fairly traded – Artists co-operative – Kathmandu.
Due to the Individual artists work – any colour variations or other imperfections ensure that each piece is unique.