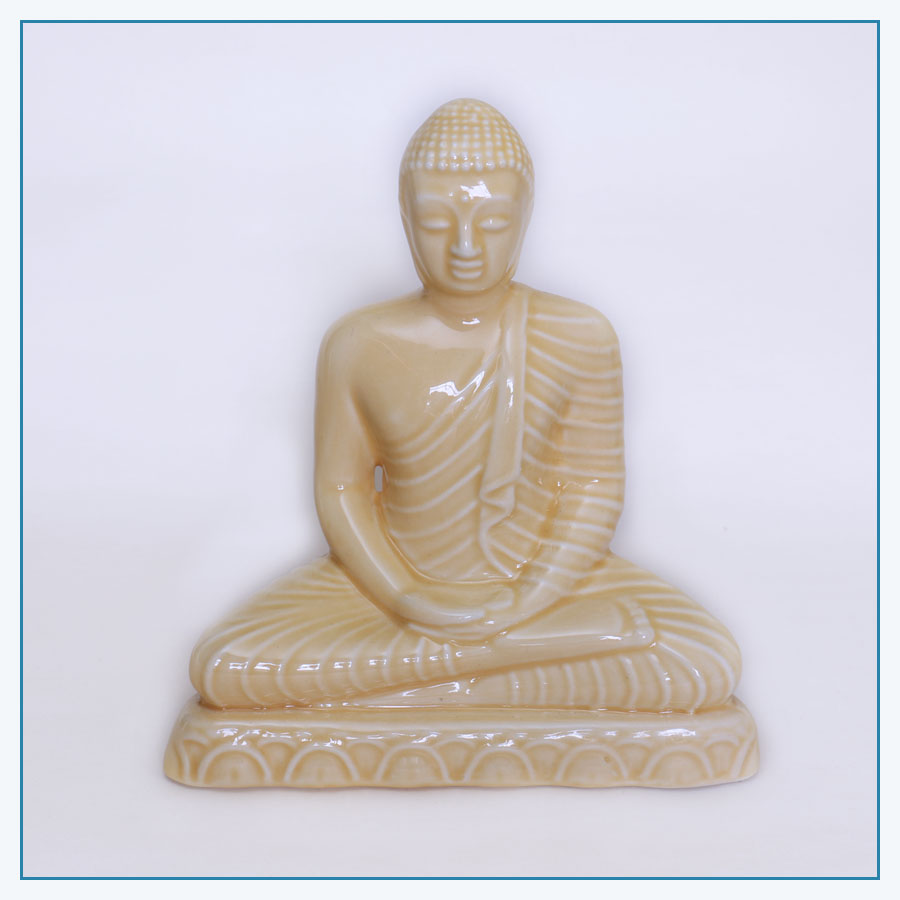 Southern Schools Buddha – Meditating on a Lotus
Exquisitely detailed ceramic, hand cast depiction of Buddha seated on a lotus throne in the Dhyani mudra (sacred gesture) of absolute inner stillness and balance. Ideal for a small altar, sanctuary or an ideal gift.
Meditating Buddha statue
Lightly darkened Ceramic
Measures 15. 25 x 14 x 8.25 cms
Statue weighs 200 grammes
Fairly traded & Ethically sourced
Indigenous – Sri Lankan – locally crafted – hand finished.
This item may contain variations in appearance, color and finish.
These details are part of the its artistic appeal and enhance the unique beauty of each piece.