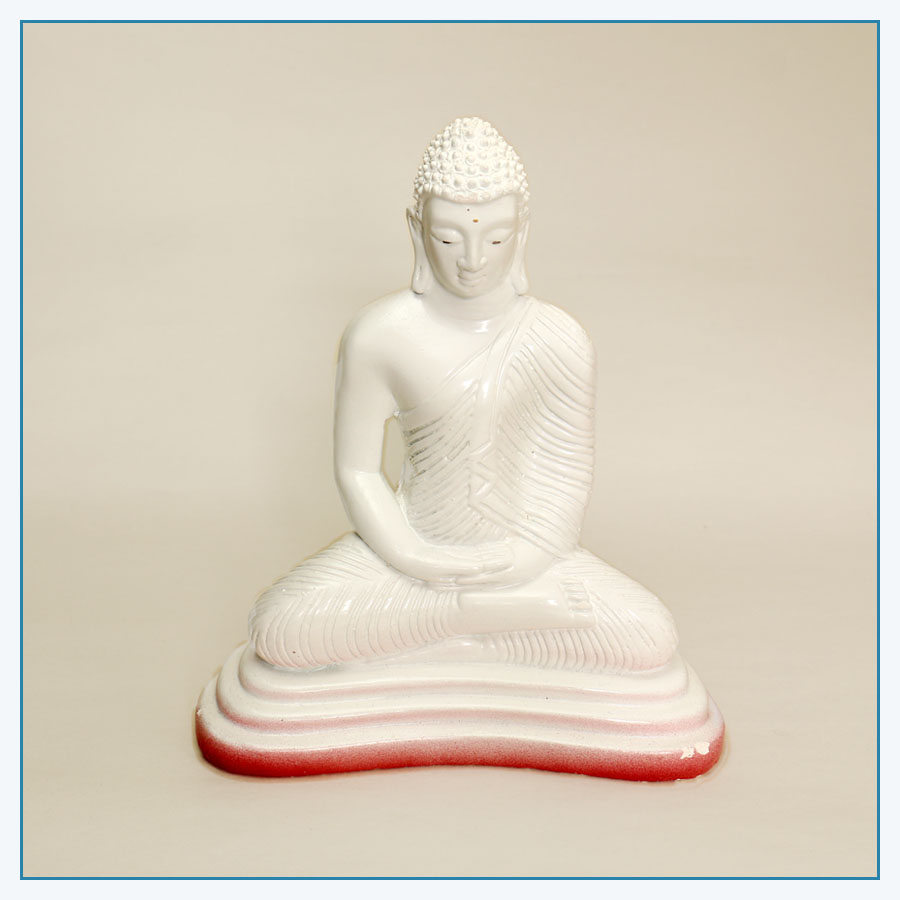 Southern Schools Polished Meditating Buddha
This finely defined Buddha is seated on a raised plinth and holds his hands in the Dhyani mudra, right hand gently laid over the left  This gesture symbolizes absolute inner balance. It is said to be the mudra Buddha held his hands in as he sat contemplating and meditating under the Bodhi tree. Ideal for an altar, sanctuary or ornament for home or office.
Meditating Buddha statue
3 dimensional hand cast
Hand Polished
light weight plaster.
Stature measures 16.5 x 14 x 6.75 cms
Statue weighs 296 grams
Ex display – slight fault on base – discounted.
Fairly traded & Ethically sourced
Indigenous – Sri Lankan – locally crafted.
This item may contain variations in appearance, colour and finish.
These details are part of its artistic appeal and enhance its unique beauty.