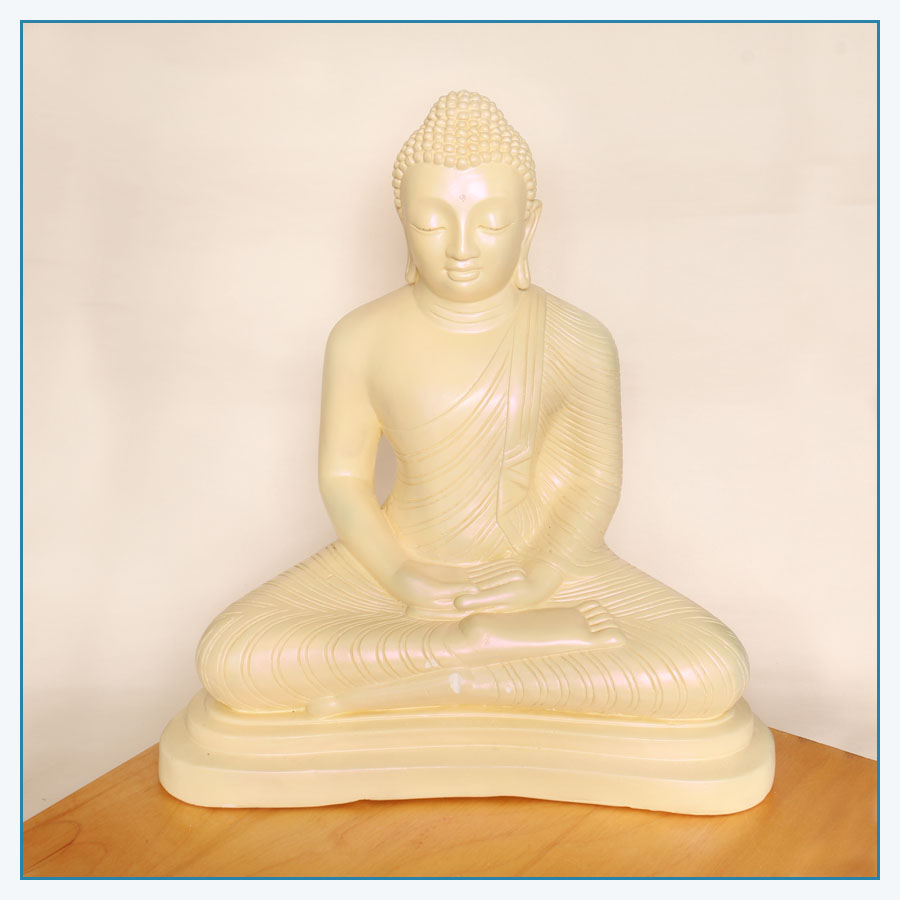 Southern Schools Meditating Buddha
This youthful depiction of a meditating Buddha encourages concentration and healing. It's colouring is a defining feature that promotes peace and tranquillity. This is further emphasised by the placing of his hands, laying flat, right over left, in a meditative gesture that predates the time of the Buddha himself.
Hand crafted
Cast Plaster
Measure 14.5 x 13.5 x 8.5 inches
Weighs 5.6 kg
Local craftsman – Sri Lanka – Fairly traded – Ethically sourced.
Ex display – small faults on base – discounted.