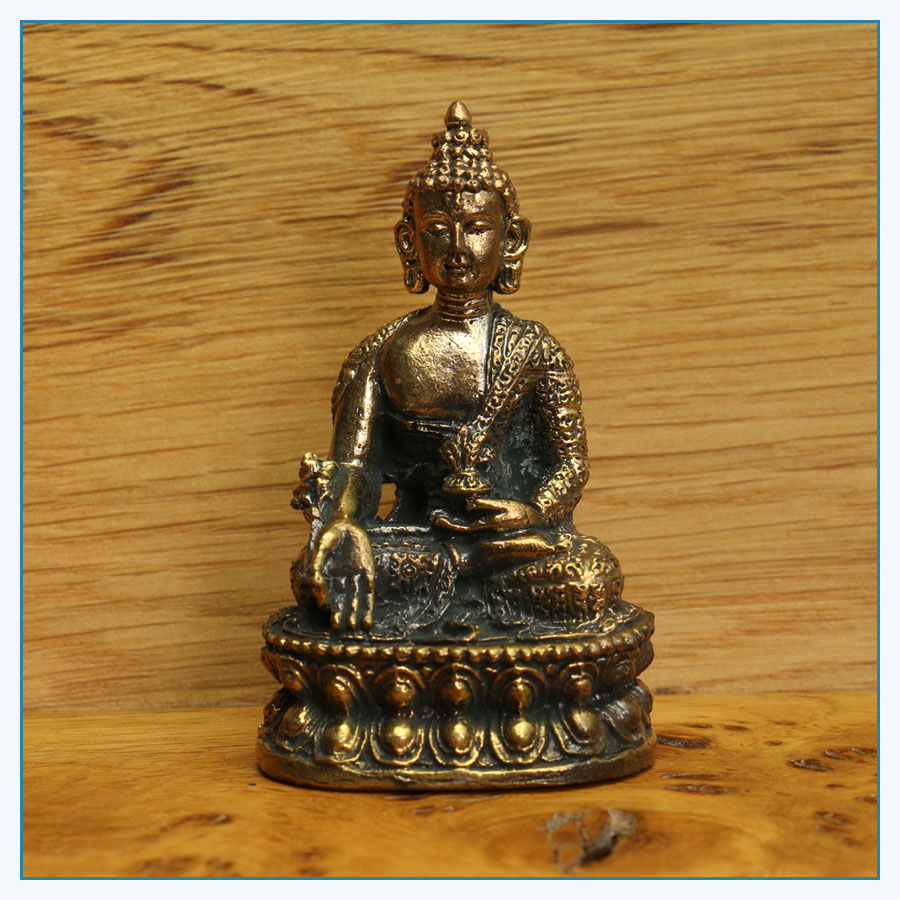 Traditional Tibetan style Medicine Buddha
This uniquely featured bronze representation of the Medicine Buddha invokes the qualities of healing and wisdom. As an enlightened being, Buddha explained that his teachings (dharma) were a medicine that could alleviate suffering. This traditional Tibetan style statue presents the Buddha holding the medicine plant, arura, and a bowl of healing nectar.
Medicine Buddha
Neutral metallic tones
Measure 5.5 cm high, 3.5 cm and 2.5 cm deep
Ethically sourced – fairly traded – local craftsmen –  traditionally made.