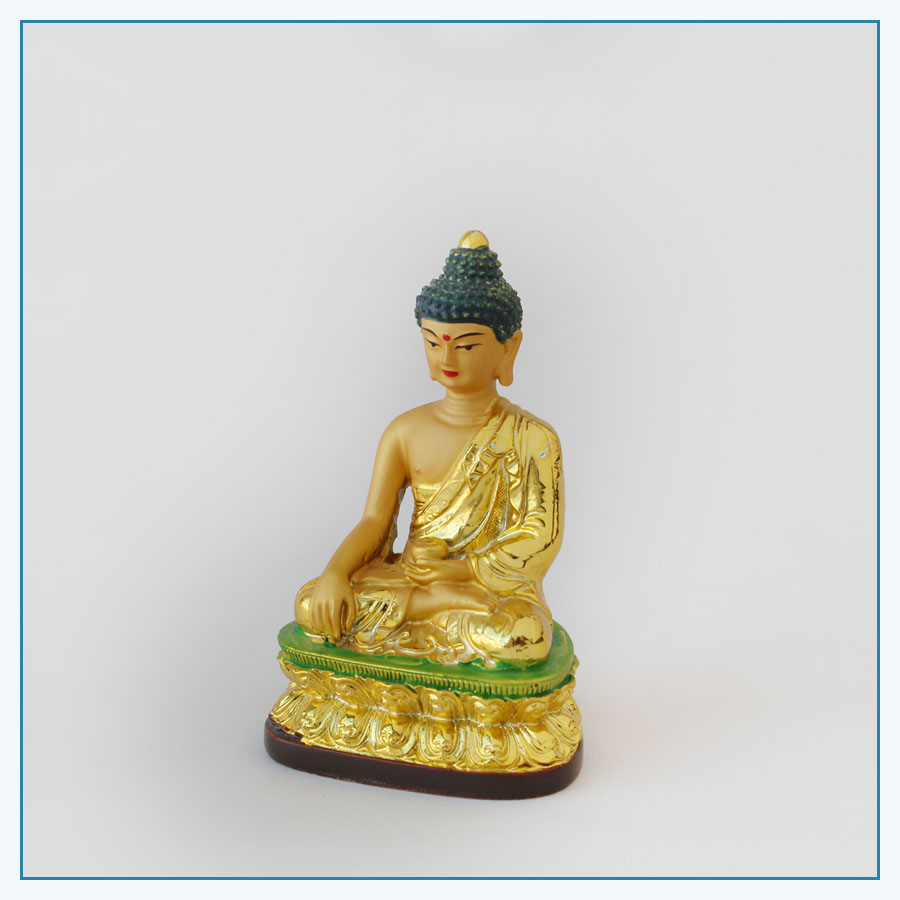 Gold finished Traditional Tibetan style Buddha
Bring serenity to you surroundings with this elegant, beautiful artistic statue finished with a lustrous gold. It depicts Buddha meditating in the Earth-Touching pose. Ideal for use in Buddhist meditation, as a shrine centre-piece or as decorative & unique ornament.
Buddha Statue
Hand Painted
seated
Right hand – earth touching pose
left hand – meditation mudra.
Features traditional Tibetan gold design
Measures 9.2 x 6 x 4.7 cm
134 grams
Fairly traded -ethically sourced
This statue may contain minor imperfections and variations in appearance, color and finish. These details are part of the statue's artistic appeal and enhance the unique beauty of each piece.