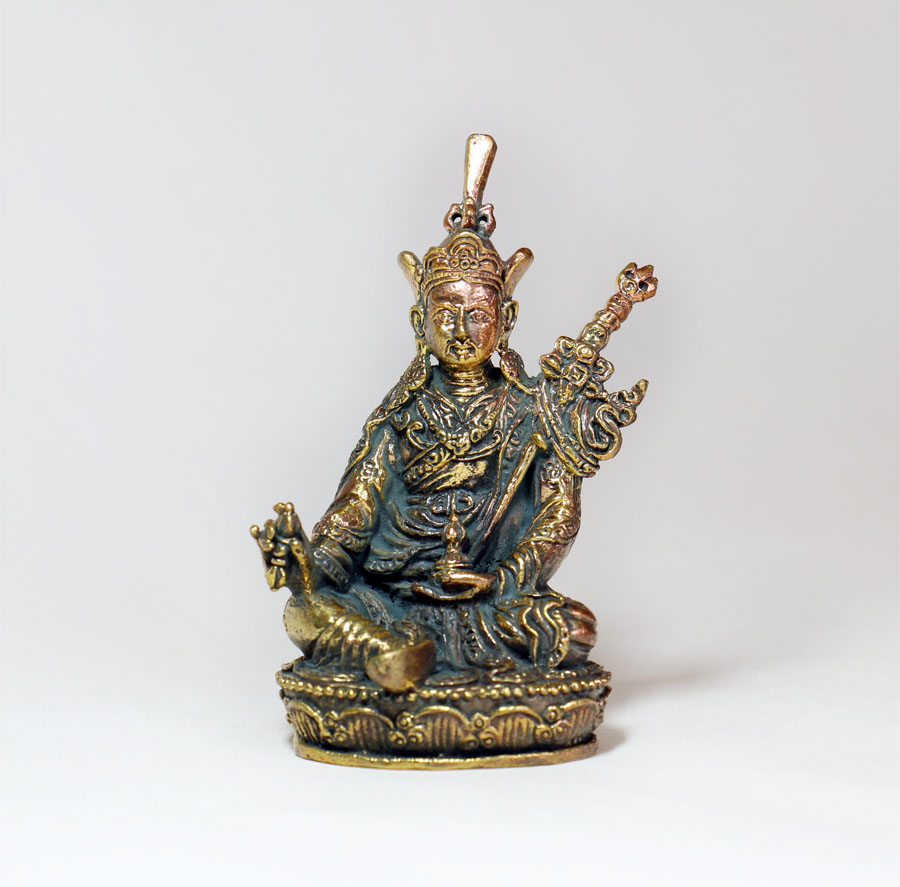 Metal Cast Medium Guru Rinpoche
Guru Padmasambhava, in Tibetan, is generally referred to as Guru Rinpoche, which means "precious master." Guru Rinpoche was a totally enlightened being, a fully awakened one, a Buddha. The Tibetans call him the second Buddha. He brought Buddhism to Tibet. This medium sized version is ideal for inspiration, whether by the bed, on the workstation or when your on the move.
Guru Rinpoche
Tibetan Style
Cast Brass
individually cast
Finely detailed
Locally sourced
7.5 x 6 x 4 cms
fairly traded – ethically sourced – hand made – Nepali – local tradesman
Variations or imperfections result from the hand making process and ensure that each piece is slightly unique.