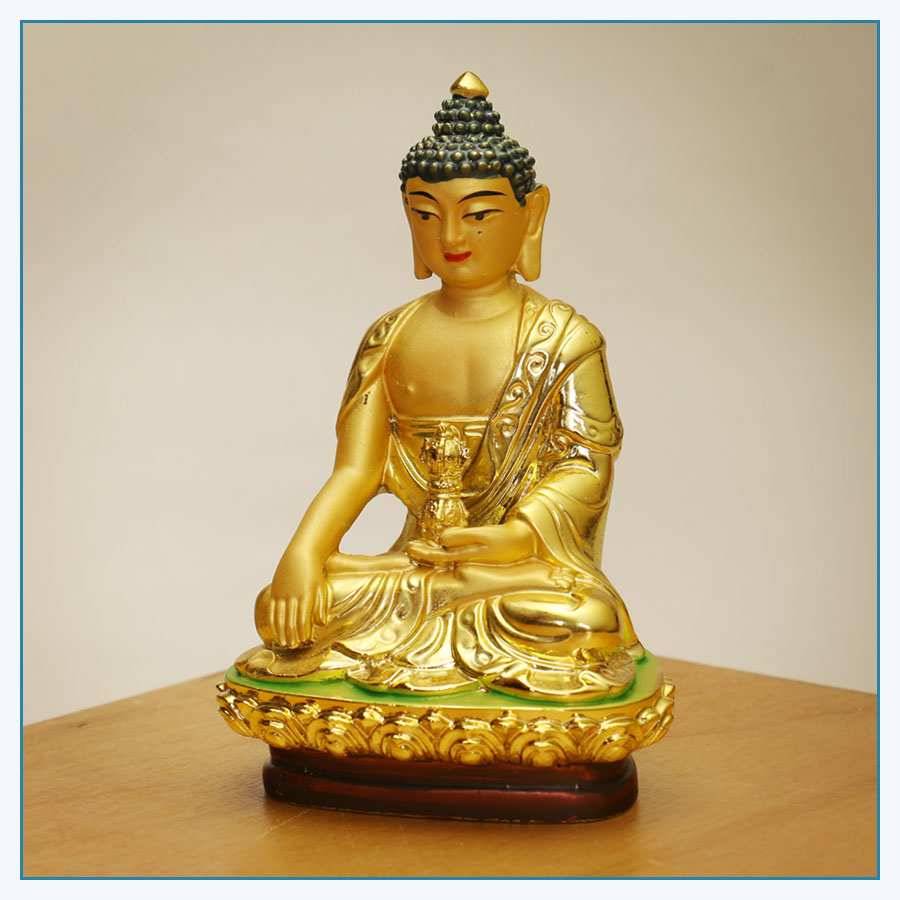 Tibetan Style Golden Akshobhya Buddha
Dispel anger and hatred with this elegant cast, hand painted composite Akshobhya Statue. He is depicted touching the earth with his right hand, just as the Buddha asked the earth to bear witness to his enlightenment.  In his left hand, he holds a vajra, the symbol of skilful means.
This hand painted composite statue is ideal for use in Buddhist meditation, as a shrine centre-piece or as decorative & unique ornament in the home or office.
seated in the earth touching pose
left hand holding a vajra.
Features traditional Tibetan all gold style with turquoise and green tones.
10.2 x 6.5 x 4.5 cms
Weighs 350 grams
There may be organic imperfections and minor variations in colour in the statue as each is unique.
Good when featured on a brocade mat.