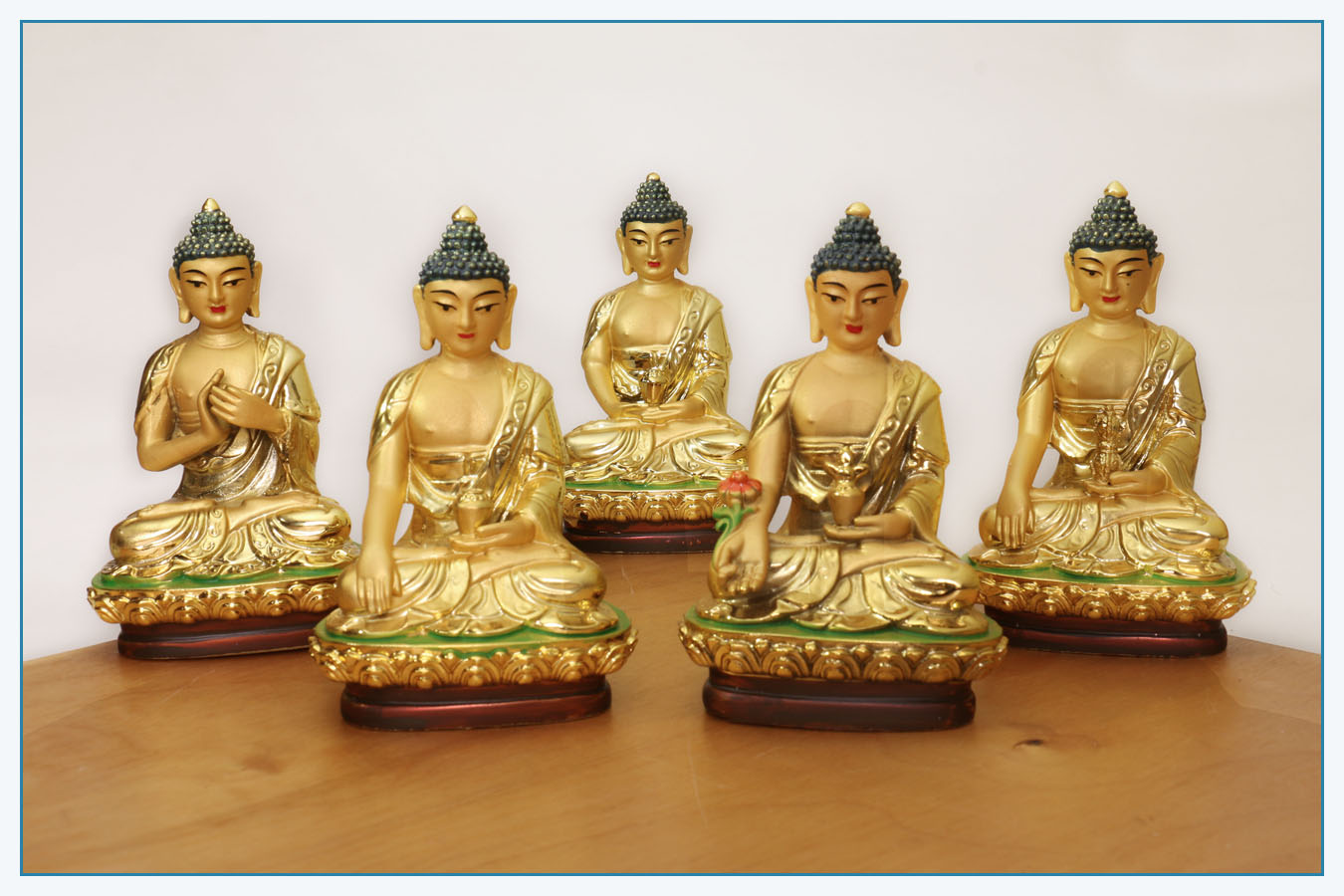 Set of 5 Traditional Tibetan Style Dhyani Buddha Statues.
This set of the five composite Dhyani Buddhas is the perfect addition to a personal altar, worship space or as a set of ornaments to harmonise home or office. The five Buddhas are Aksobhya, Amitabha, Amoghasiddhi, Ratnasaṃbhava, and Vairocana. Each represents a different aspect of enlightened consciousness.
Set of five Dhyani Buddha
Made of resin
Figures are each 10 x 8 x 6.5 cms
country of origin – Nepal.
Ethically sourced – handmade by craftsmen.
Any variations or imperfections are the results of the hand making process and ensure that each piece is slightly unique.