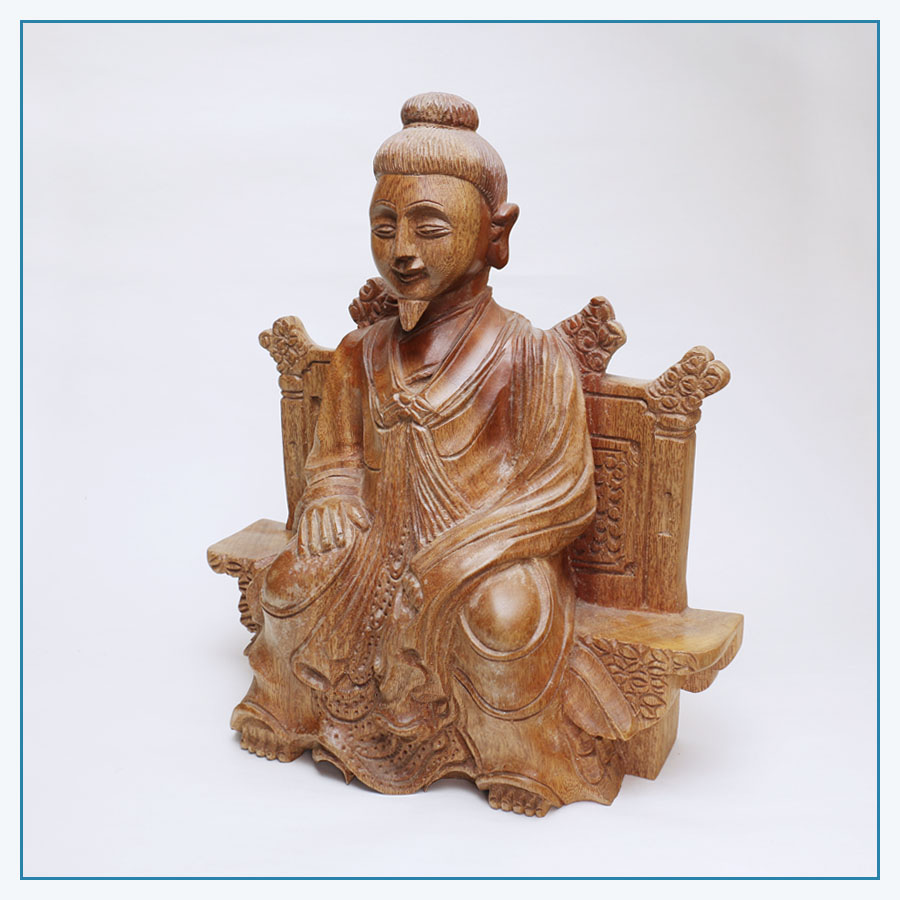 Hand Carved Chinese Yogi Statue
Exquisitely detailed depiction of a Yogi.  Carved in mahogany by the president of Sri Lankas statue maker. This statue is unique and one of a kind. An adornment to any sacred space or as an ornament. If you are a collector this is definitely for you! We can supply an image that authenticates the piece if so wished.
Yogi statue
Expertly made
mahogany
12.2 x 10.5 x 4.5 inches
Weight 2.2 kg.
One of a kind
A collectors Item
Fairly traded – Ethically sourced –  family run business – . This statue is 12.2 inches high, 10.5 inches wide, and 4.5 inches deep.