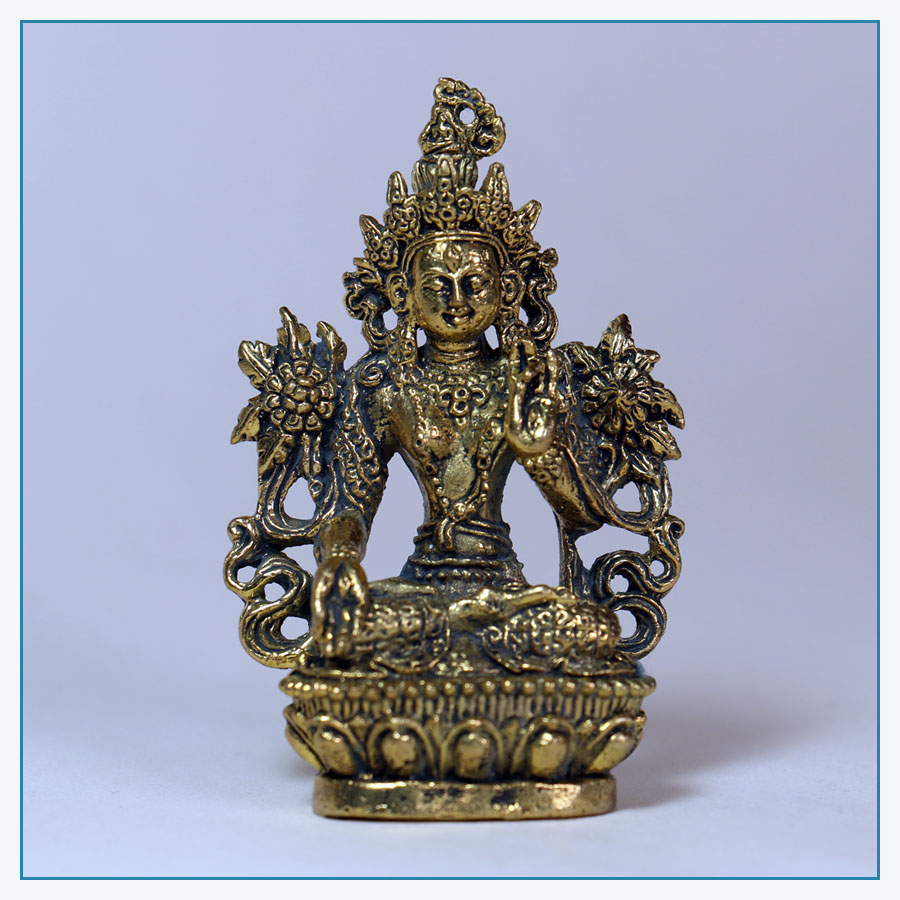 Bronze Miniature Travel White Tara Statue
White Tara (Sitatara) is associated with long life. She represents the female aspect of compassion, and has seven eyes (in the palms, the soles of the feet, and her forehead) These symbolise the watchfulness of the compassionate mind. Her left hand is in the protective mudra and her right in the wish-granting mudra. The mini brass statue presented here is ideal for a small alter, bedside or for travel, to protect and give long life.
White Tara
Cast Brass
miniature
Portable
neutral metallic tones
6 x 4 x 3.5 cms
Locally sourced – fairly traded – hand made – individually cast – Nepali Tradesman.
Variations or imperfections are the results of the hand making process and ensure that each piece is slightly unique