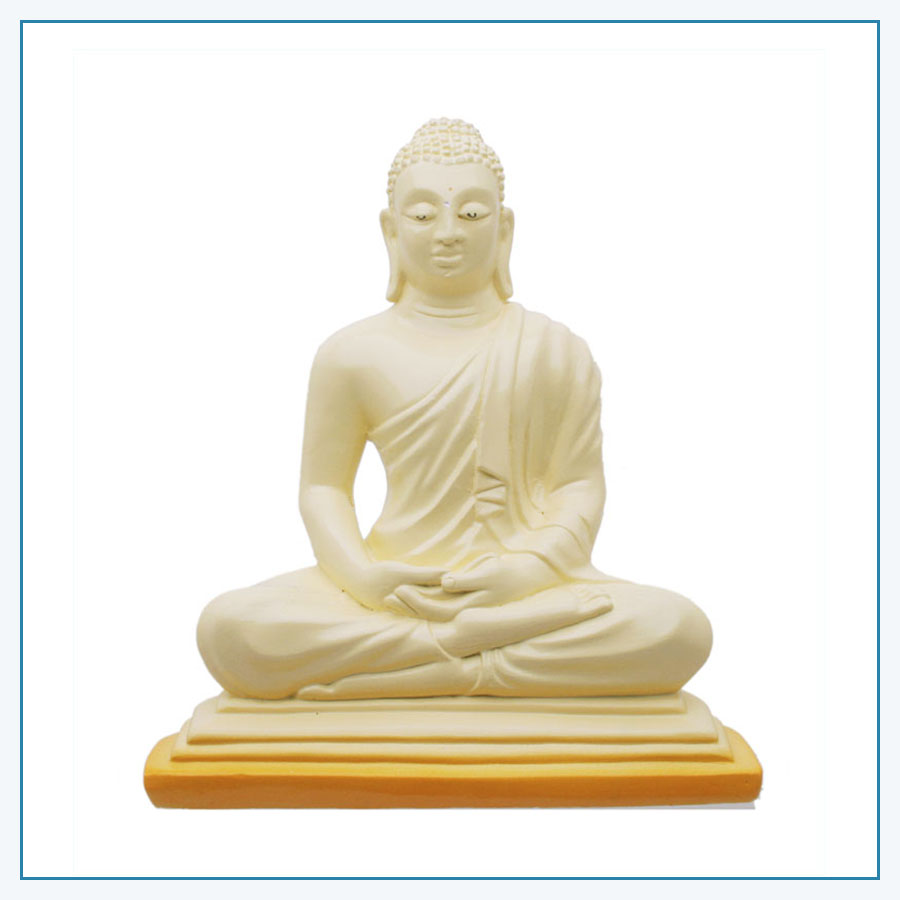 Southern Schools Cast Meditating Buddha
This Meditating Buddha on an elegant gold finished plinth is crafted in high quality porcelain. It portrays the Buddha  in the Dhyani or meditation mudra. It's beauty and finish would enhance any space through its portrayal of peace and serenity.
Finely detailed
Cast in porcelain
Delicate
Stature measures 23 x 18.75 x 12.75
Statue weighs approximately 0.862 kg
Indigenous – Sri Lanka – hand cast – fairly traded – ethically sourced.
Slight variations and imperfections in this item's colour, finish and appearance are artistic qualities that enhance its overall beauty.